Basis For All Life On Earth: Carbon Discoveries May Hold New Roles As Researchers Win Nobel
October 5th, 2010
Posted by:
Barry Secrest
Published on October 5th, 2010 @ 09:01:31 am , using 199 words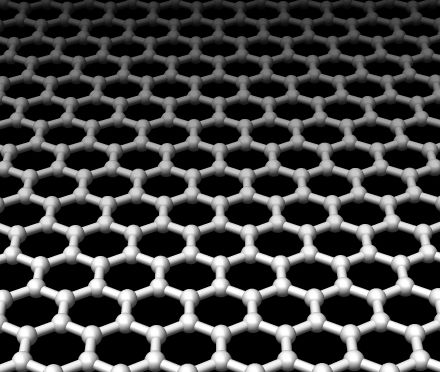 By Dennis Overbye
A pair of Russian-born physicists working at the University of Manchester in England have won the Nobel prize in physics for investigating the properties of ultra-thin carbon flakes known as graphene, the Royal Swedish Academy of Sciences said Tuesday.
They are Andre Geim, 51, and Konstantin Novoselov, 36. They will split the prize of $1.4 million.
Graphene, in which carbon atoms are arranged in a flat hexagon lattice like chicken wire, is not only the thinnest material in the world at one atom thick, but also the strongest.
A sheet of it stretched over a coffee cup could support the weight of a truck bearing down on a pencil point. Among its other properties, it conducts electricity and heat better than any other known material and is completely transparent. Physicists say that eventually it could rival silicon as a basis for computer chips, serve as a sensitive pollution monitoring material, improve flat screen televisions and enable the creation of new materials, among other things.
University of Manchester, via Associated Press
In a statement, the Royal Academy said, "Carbon, the basis of all known life on earth, has surprised us once again."
Permalink