The Atlantic Takes On Fox News In Celebrity Phone-Hacking Scandal: Where Were The Atlantic's Hacking Concerns During WikiLeaks? (Video)
July 17th, 2011
Posted by:
Barry Secrest
Published on July 17th, 2011 @ 12:24:02 pm , using 442 words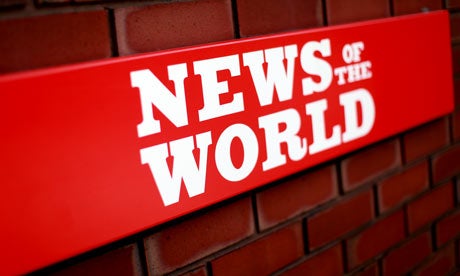 Barry Secrest
Conservative Refocus
In the below article, The Atlantic would prefer to focus on a news organization, Fox News, which it doesn't agree with, and vilify it for having a pundit express an opinion with regard to the cell phone hacking scandal at World News. The Atlantic is drawing a correlation to the owner of Fox News and News Of The World, being Rupert Murdoch, as essentially being in cahoots with Fox.
In this However, I wonder if the same sort of angst was at play during the Wikileaks controversy? In the Wikileaks case, the US was damaged beyond belief and many pundits even state that the leaks, in essence, actuallycaused the chaos in the Mid East.
So which brand of hacking is worst guys? Celebrity cell phones or Goverment defense networks and diplomatic implosion material being outed? Where is the derision?
"The Most Incredible Thing Fox News Has Ever Done"
 James Fallows , The Atlantic
Or at least the most amazingly brazen I can think of at this moment.

Via Erik Wemple of the Washington Post, the simply unbelievable Fox and Friends segment below. It's about the News of the World hacking scandal.

To the good: they treat hacking as a problem and scandal. To the incredible/bad: they present their (now closed) UK sister publication News of the World as a victim of the hacking problem, rather than as a perpetrator.


Watch, if you can stand to. They roll out some expert, Bob Dilenschneider, to say how hacking is a big problem. It's happened at the Pentagon. It's happened at Citibank. It's happened at the News of the World. When are we going to get serious about it?

HEY, WAIT A MINUTE!!! Citibank and the Pentagon were the hackees -- the objects of hacking, by criminals or spies. Murdoch's News of the World was the hacker -- the perpetrator, the criminal-or-spy counterpart.

I submit that this could not happen at any other news organization. Rather, it could not happen at a news organization. It happened at the agitprop operation known as Fox News.

Update: As several readers have suggested, I should have pointed out the way the segment ends. Steve Doocy of Fox and his expert agree that it's terrible that the mainstream media are wasting so much time on this old-news London hacking story rather than paying attention to what really matters. Which is the segue to ... Casey Anthony.
The only true point that James correctly asserts here, is the mindless preoccupation with the Anthony case. I agree fully that it a rating sensation only, and have refused to run anything on the story beyond an explanation as to why.
We have much, much, more important things to consider at present.
Permalink