White House Initially Denied Republican's Request to Attend Medal of Honor Event
September 15th, 2011
Posted by:
Kim Stallings
Published on September 15th, 2011 @ 09:46:05 pm , using 117 words
Fox Nation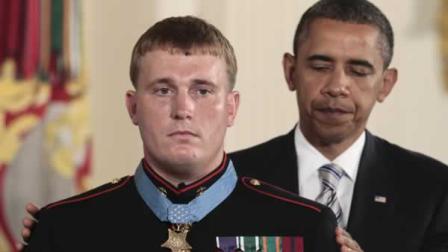 A picture paints a thousand words...
White House initially denies rep's request to attend Medal of Honor event
By John T. Bennett, The Hill - 09/15/11 12:42 PM ET
The White House initially denied a request by Rep. Duncan Hunter (R-Calif.) to attend a Medal of Honor ceremony for a fellow Marine Corps and Afghanistan war veteran, a congressional source said.
Hunter first learned last week about plans for President Obama to award former Marine Cpl. Dakota Meyer the Medal of Honor during a Thursday ceremony at the White House. Hunter formally requested to attend the ceremony earlier this week, but the White House said no, the congressional source said.
Read the full story at The Hill

Read more: http://thehill.com/news-by-subject/defense-homeland-security/181783-white-house-initially-denied-rep-hunters-request-to-attend-medal-of-honor-ceremony#ixzz1Y3s4fHK8
Permalink