The Crux Of Obama's Jobs Bill: A $529 Million Federal Loan That Creates Manufacturing Jobs In Finland (The Fisker Fiasco)
October 20th, 2011
Posted by:
Barry Secrest
Published on October 20th, 2011 @ 11:18:24 pm , using 1544 words
CR Note: Ya just can't make this stuff up. Obama actually used US Government money, borrowed from China in order to create jobs in a foreign country--in order to satisfy his now obscene need for green in all things....he should be impeached on this one alone.~BLS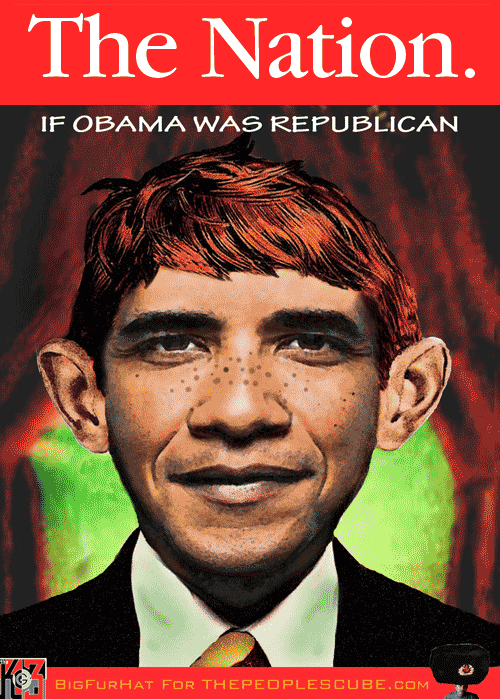 ABC News
By MATTHEW MOSK, BRIAN ROSS (@brianross) and RONNIE GREENE
ABC NEWS and iWATCH NEWS
With the approval of the Obama administration, an electric car company that received a $529 million federal government loan guarantee is assembling its first line of cars in Finland, saying it could not find a facility in the United States capable of doing the work.
Vice President Joseph Biden heralded the Energy Department's $529 million loan to the start-up electric car company called Fisker as a bright new path to thousands of American manufacturing jobs. But two years after the loan was announced, the job of assembling the flashy electric Fisker Karma sports car has been outsourced to Finland.
"There was no contract manufacturer in the U.S. that could actually produce our vehicle," the car company's founder and namesake told ABC News. "They don't exist here."
Henrik Fisker said the U.S. money so far has been spent on engineering and design work that stayed in the U.S., not on the 500 manufacturing jobs that went to a rural Finnish firm, Valmet Automotive.
"We're not in the business of failing; we're in the business of winning. So we make the right decision for the business," Fisker said. "That's why we went to Finland."
The loan to Fisker is part of a $1 billion bet the Energy Department has made in two politically connected California-based electric carmakers producing sporty -- and pricey -- cutting-edge autos. Fisker Automotive, backed by a powerhouse venture capital firm whose partners include former Vice President Al Gore, predicts it will eventually be churning out tens of thousands of electric sports sedans at the shuttered GM factory it bought in Delaware. And Tesla Motors, whose prime backers include PayPal mogul Elon Musk and Google co-founders Larry Page and Sergey Brin, says it will do the same in a massive facility tooling up in Silicon Valley.
For more on the Fisker and Tesla loans and the Obama administration's green auto loan program, watch "Good Morning America," "World News with Diane Sawyer," and "Nightline."
An investigation by ABC News and the Center for Public Integrity's iWatch News that will air on "Good Morning America" found that the DOE's bet carries risks for taxpayers, has raised concern among industry observers and government auditors, and adds to questions about the way billions of dollars in loans for smart cars and green energy companies have been awarded. Fisker is more than a year behind rolling out its $97,000 luxury vehicle bankrolled in part with DOE money. While more are promised soon, just 40 of its Karma cars (below) have been manufactured and only two delivered to customers' driveways, including one to movie star Leonardo DiCaprio. Tesla's SEC filings reveal the start-up has lost money every quarter. And while its federal funding is intended to help it mass produce a new $57,400 Model S sedan, the company has no experience in a project so vast.
READ the iWATCH News Story on Tesla and Fisker
There is intense scrutiny of the decisions made by the Department of Energy as it invests billions of taxpayer dollars in alternative energy. The questions come in the wake of the administration's failed $535 million investment in solar panel maker Solyndra. The company's collapse, bankruptcy and raid by FBI agents generated a litany of questions about how the Energy Department doles out billions in highly sought after green energy seed money.
A key question, experts and investigators say, is whether another Solyndra is in the offing.
In interviews, executives with Tesla and Fisker said comparisons to Solyndra are unfounded. Each said the government's investments will ultimately pay off by supporting a fleet of electric cars that will ease the nation's dependence on fuel and benefit the environment.
"It's absolutely a worthwhile risk," said Diarmuid O'Connell, vice president of corporate and business development for Tesla Motors. "I absolutely believe it was a good bet for American taxpayers." Tesla has said its mass production of the sedan will ultimately lead to profitability.
Henrik Fisker, the renowned auto designer who founded the car company that carries his name, said his company holds tremendous promise and has accumulated $600 million in private financing.
When asked directly by ABC News if taxpayers should worry about the more than $500 million in federal funds on the line, he was emphatic: "No, I don't think they need to worry about it," Fisker said. When asked if Fisker might be the next Solyndra, he said, "Absolutely not."
Fisker: We Didn't Want to Be Solyndra
In a lengthy interview, Fisker said he apprised the Department of Energy of his decision to assemble the high-priced Karma in Finland after he could not find an American facility that could handle the work. They signed off, he said, so long as he did not spend the federal loan money in Finland -- something he says the company has taken care to avoid. He said the decision, ultimately, was to help prevent his company from following the path of Solyndra, which exhausted nearly all of its loan money on a high-tech solar manufacturing plant in Freemont, California.
"If you just start doing like what Solyndra did, making a factory in a place where it was too expensive to manufacture … [you] obviously fail," he said.
By some key measures, Tesla is ahead of Fisker. More than 2,000 of its first electric car, the Tesla Roadster, are on the road, while Fisker is just starting to get its first car into showrooms. And Tesla is further along in advancing a second, lower-cost car, the Model S. While both firms boast of big dollar private investments, Tesla's vulnerabilities are more publicly visible through its SEC filings, in contrast to the privately held Fisker.
Chelsea Sexton, a 20-year veteran of the electric car movement and an outspoken advocate for alternative fuel vehicles, said she can plainly see the risks, even though her husband works for Tesla.
"None of us with any experience in the industry think there's any sort of guarantee they'll make it," Sexton said of Tesla. "It looks pretty good right now, they're building out their plant, things seem to be on track, so we're all encouraged. But you know, we watched GM and Chrysler go bankrupt."
Energy Department officials said such loans, by their nature, are risky because the department is financing innovative, potentially game-changing technologies that could deliver long-term benefits. They said neither firm has missed a loan payment, or sought help from the department to restructure their lending agreements.
"Two years ago, critics said we shouldn't be investing in American auto manufacturing at all because the industry wouldn't survive," said Damien LaVera, an Energy Department spokesman. "They were wrong then and they're wrong today. From well-established names like Ford to innovative startups like Tesla and Fisker, America's auto industry is being reinvented. Continuing this turnaround demands more innovation, not defeatism. While supporting innovative technologies always carries a degree of risk, these investments deliver long-term benefits."
Yet an audit this year by the Government Accountability Office, the investigative arm of Congress, criticized the Energy Department for not keeping close enough tabs on its fleet of auto loans -- including those to Fisker and Tesla -- to ensure they meet benchmarks. The funding was issued under the $25 billion Advanced Technology Vehicles Manufacturing loan program, one piece of a giant umbrella of DOE loans and loan guarantees going out the door.
"DOE cannot be assured that the projects are on track to deliver the vehicles as agreed," said the GAO report examining the department's ATVM program. "It also means that U.S. taxpayers do not know whether they are getting what they paid for through the loans."
Tesla and Fisker stand in rare company in securing the ATVM loans. To date, records show, more than 95 percent of applicants are still awaiting approval or have been rejected from the loan pool.
Between them, Fisker, at $529 million, and Tesla, at $465 million, have secured nearly $1 billion to jump-start production of their cars. Combined, the companies have already drawn down more than $300 million, Federal Financing Bank records show.
Industry watchers question whether the Department of Energy had the auto industry know-how to make an informed choice, and they worry that another government-backed failure could damage the very industry the program intended to help.
"I think we'll absolutely end up having our version of Solyndra in the transport world based on the way the DOE has, and seems to still be executing its loan program without enough veteran diligence in the process," Sexton said.
The majority of the DOE funding for Fisker is earmarked for the company to develop a less costly, mass market sedan, called Project Nina. Energy officials issued the loans for a car that, even two years later, has not been publicly revealed.
"A half billion dollars for a car that no one has seen a picture of, in the Fisker Nina, was a bit more surprising to people," Sexton said.
Fisker said the mass market car Nina has been designed and built, but it remains under wraps to maintain a competitive edge.
Permalink