Herman Cain faces harassment questions as third accuser surfaces: It's a "High Tech Lynching," Supporters Say
November 2nd, 2011
Posted by:
Kim Stallings
Published on November 2nd, 2011 @ 10:31:30 pm , using 724 words
CBS News / By Stephanie Condon
Updated at 4:45 p.m. ET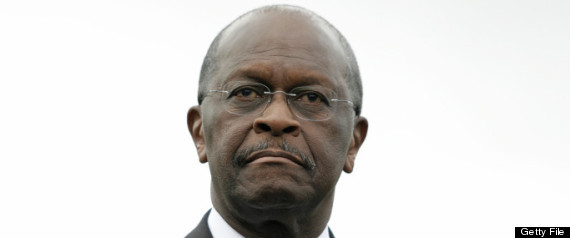 Republican presidential candidate Herman Cain spent the day deflecting questions about the 1990s era sexual harassment charges against him, but details continued to emerge -- and a third, unidentified woman said she considered filing a workplace complaint against Cain, the Associated Press reports.
The former National Restaurant Association (NRA) employee told the AP Cain invited her to his corporate apartment and described situations in which Cain allegedly spoke of how attractive she was. She spoke on condition of anonymity for fear of retaliation.
Meanwhile, it remains an open question as to whether one of Cain's other two accusers will be allowed to tell her side of the story.
Joel Bennett, an attorney for one of Cain's accusers, told the CBS Investigative Unit that he's meeting with his client Wednesday night. For now, Bennett's client, one of two women who charged Cain with harassment during his tenure as the chief executive of the National Restaurant Association, cannot speak on the record because of a confidentiality agreement she signed as part of a settlement agreement with the NRA.
On Tuesday, Bennett told CBS News that the NRA "ought to waive the confidentiality and non-disparagement provisions and let the two women, if they choose to do so, come forward and tell their stories so that it can get a complete public airing."
The NRA said Tuesday it hadn't heard directly from Bennett, but the organization released a statement Wednesday afternoon saying the lawyer contacted the group that morning.
"An Association representative promptly returned his call and asked Mr. Bennett to contact the Association's outside counsel. Mr. Bennett indicated that he would do so tomorrow, after he met with his client," Sue Hensley, the NRA's senior vice president of public affairs communications, said in the statement.
So far, there is no word from the NRA on whether it will drop the confidentiality agreement. It's not clear if the second woman has a lawyer, or if she has requested to be allowed to speak on the matter. Sources tell CBS News the NRA is carefully looking at its legal obligations before deciding whether to release the women to speak.
Why Cain's story isn't like Clarence Thomas's
Condoleezza Rice to Cain: Don't play the race card
Lawyer: Cain accusers should be allowed to talk
The New York Times reported that one of Cain's accusers received $35,000 -- a year's salary -- in severance pay to leave the organization.
Cain, for his part, said Tuesday he isn't sure whether he'll ask the NRA to release a woman.
Cain Wednesday morning delivered a speech at the Northern Virginia Technology Council in which he referenced forces out to "destroy" him personally, as well as politically. He maintained that his campaign will survive with the support of the public. Later, Cain spoke at a closed-door event with physicians in Virginia, where he got testy with reporters who pressed him on the matter as he left the event. Cain had a third appearance scheduled Wednesday on Capitol Hill to deliver a speech to the Congressional Health Caucus and meet with lawmakers.
It's unclear how the developing story will impact Cain's frontrunner status in the race for the GOP nomination.
Oklahoma political consultant Chris Wilson, who worked for the NRA during Cain's tenure, said in a radio interview today that if Cain's accuser is allowed to speak, it will be damaging for the candidate.
"I was the pollster at the National Restaurant Association when Herman Cain was head of it and I was around a couple of times when this happened and anyone who was involved with the NRA at the time, knew that this was gonna come up," he said to Oklahoma radio station KTOK. "If she talks about it, I think it'll be the end of his campaign."
Wilson said the woman was a low-level staffer just recently out of college, but he declined to describe exactly what he witnessed, citing legal reasons.
So far, however, conservatives have largely rallied behind Cain. The campaign said in a release that they had received $400,000 in donations on Monday, after the allegations surfaced.
Meanwhile, political action committee affiliated with Cain sent out a fundraising appeal Tuesday suggesting that Cain is facing a "high tech lynching."
Videos More »
Permalink