February 15th, 2015
Posted by:
Barry Secrest
Published on February 15th, 2015 @ 11:43:07 pm , using 829 words
Conservative Refocus
By Barry Secrest
"The invasion, evidently, has begun," says Michael Gergen, in his article titled "An Invasion of Artificial Outrage," even while affectionally grasping and stumbling along with his cumbersome liberty-snatching pod.
No, Michael Gerson, the invasion of  America has, in fact, been ongoing for some time now.
It's real-time forced "Climate Change" that is occurring all across America, and yet it has nothing to do with global warming, but everything to do with both a cultural and wealth dilution, of traditional America.
The funny thing is simply that the establishment GOP, including folks like Gerson,  have been infiltrated by closeted Leftists and  then politically geo-relocated, rather cleverly at least at first,  to fill the vacuum left  behind by the virtually extinct old-school Democrat party.
It reminds us of the old movie, "Invasion of the Body Snatchers" where undocumented aliens arrive from another world, in the form of seeds.
These aliens,  thinking to re-establish themselves under the vague auspices of peace and prosperity for mankind, do so by sucking out the essence of each human and replacing that human with an organically grown alien.
This, while simultaneously appearing as the old human it's replacing, but with a completely new mind and body, grown from a nearby alien pod.
In essence, this is what the establishment GOP is trying to accomplish with the Conservative base of the GOP, if not America as a whole, and it's a stolen idea from none other than Obama himself, under the imperative of "Change We can Believe in."
Now, the new Socialist-Democrat Party, which is populating Obama's  "transformational" political and social agenda, is filled with Neo-Liberals and militant Progressives, each having an axe (or sickle) to grind, against the successful, if not, traditional America of old.
All of this, even as many establishment Republicans, rather vacuously now, move themselves into these new voids, thinking to re-occupy and claim their newly carved-out  "reform Conservatism" positions.
What the establishment GOP doesn't understand is the fact that this should be viewed as a game of political whack-a-mole, by the now modern and re-educated (but still Conservative) American voter. The electorate, as we learned in the last election, will not easily allow these force-vacated pod-holes,  if you will, to be re-occupied.
Gerson continues--"What's not acceptable," Louisiana Gov. Bobby Jindal (R) explained recently, "is people that want to come and conquer us."
"Yes, the conquest of the United States: pretty unacceptable. "That's not immigration, by the way," he continued, "that's colonization." Ditto on being colonized, as the British learned to their chagrin. "If they want to come here and they want to set up their own culture and values, that's not immigration; that's really invasion ­— if you're honest about it."
U.N. to dump flood of Muslim refugees on U.S.
Here,  Gerson sets up the foundation of his rather obtuse argument in trying to, somehow, convince us that what is now actually happening in America,  isn't happening at all.
To paraphrase  Charles  Dickens, Gerson wishes us to think that our borderless quandary is  "just an undigested bit of beef, a blot of mustard, a fragment of underdone potato, there's more of gravy about this than [America's] grave," when nothing could be further from the truth.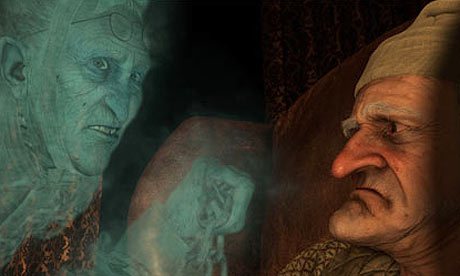 Under Obama, America has finally found its lost decade, and the establishment Republican party of the last four years is at least gestational, with regard to overall culpability.
Gerson:
""By all means, let's lay all the cards on the table. Jindal is talking about a Muslim fifth column, intent on establishing sharia law in unassimilated enclaves and eventually subverting the Constitution and conquering the country. A pretty serious charge against some portion of the several thousand Muslims living in Louisiana, for instance."
Here, Gerson tries to lambast Jindal for accurately describing what is happening in America across the entire fruited plain. Gerson sees no problem and,  therefore,  rejects Jindal's argument out of hand.
However, we've all grown increasingly aware of the radicalized menace growing like kudzu in various enclaves across America. Moreover, these Islamic refugees are, by virtue of the Quran, taught not to intermingle with the infidel culture of America.  This is how pockets of Sharia law are being established and allowed to proliferate against the prevailing culture of the rule of law and the US Constitution.
Thus, we have  a both growing and interdependent  refugee population which simply cannot be assimilated into the culture and population of America--a thing that Gerson somehow refuses  or wishes not to see--which we must then also financially support because many of these are ill-educated and have little to offer, beyond spewing welfare-ready offspring about like confetti on a blustery day.
Gerson's Sterling Record of Being Wrong
Indeed, Gerson, who rarely if ever gets anything right, is doubling down on his historical record of inaccurately or ignorantly understanding what is happening to both the population and cultural demographics of the powerhouse that was our (now-declining ) America of old.....
April 25th, 2014
Posted by:
Barry Secrest
Published on April 25th, 2014 @ 04:27:45 pm , using 1858 words
Talking Points Memo's DYLAN SCOTT
Vs Conservative Refocus'  Barry Secrest
This post from TPM really caught our eye; join us as we completely burn down this particularly silly memo from Dylan Scott:
GOPers Oughta Love Obamacare: It Likely Encourages Entrepreneurship
So, now we have  Statist bureaucratic media stenographers trying to make the case for the White House's latest talking points on the "Greatness of Obamacare."
Enjoy....
Dylan: By offering people an alternative to employer-based insurance, the law could reduce what's known as "job lock," when people stay in a job largely because it's the only way they can get health coverage -- a goal that conservatives, too, have advocated for in the past.
Conservative Refocus: Aye, God....
Dylan, when one starts a business, one in effect becomes "an employer," with all the duties and respectivities associated with that title, including the ability to procure business health insurance, just like any other employer.  Dutifully noted that this fact can easily escape someone who resides firmly with the clutches of Wonderland's blithe embrace.
Dylan: The White House, in its growing effort to combat the GOP spin, forwarded that argument Thursday.
Conservative Refocus: More like the White House's ongoing effort to combat the truth, in that, the implication of the White House knowing about what's best for starting a business reads much like an arsonist knowing what's best in extinguishing structure fires.
Why would an arson care? Ditto the White House....
Dylan: "By increasing workers' mobility across jobs, secure access to health insurance helps them to find the job that is best for them," Jason Furman, chairman of President Barack Obama's Council of Economic Advisers, wrote in a blog post. "Moreover, reducing job lock encourages entrepreneurship, a critical ingredient for growth and job creation."
Conservative Refocus: Well, at least the apparatchiks of Obama's Leftist council on Commie economics got the job mobility part correct, if only partially.
There is, for a certainty, far more more mobility when on has to drive to 2 or even 3 different part-time jobs during the day and night than as opposed to when one is forced to drive to only one job, during the day.
Now that is, indeed, increased mobility.
Dylan: Outside the political realm, evidence does exist that Obamacare could be a catalyst for more entrepreneurship.
Conservative Refocus: Yes, speaking once again towards the real-world realm, the evidence suggests that because many businesses will be forced out of business, due to Obamacare, the vacuum left by missing small businesses could be partially subordinated by some even smaller micro-businesses.
But, we can be of help to the TPM cause, for instance, how does micro-employment opportunities sound, eh... pretty cool and high-tech, while meaning something else, entirely, huh?
You have my permission to use that, guys.....
Dylan: Three economists released an analysis in 2011 that concluded employment-based health insurance had a negative effect on business creation.
Conservative Refocus: Yes,  assuming that health insurance by employers has a negative effect on business creation, then by using equilateral reasoning--probably other employee benefits would  have a negative effect on business creation also, such as employment- based pay-raises, for instance.
Ergo, the more one pays his or her employees, the less apt that employee is to create his or her  own job....
Makes perfect sense in bizarro world.
So, why is the White House trying to raise the minimum wage, if employment gratuities such as health benefits and pay-raises, actually impair new business start-ups?
However, taken a step further, if job benefits have a deletorious effect on business creation, then why does not the White House eliminate all employment benefits for government workers, which, by using stated White House theory, would thereby create boundless employment opportunities in the private sector?
Hmm...?
Dylan: Because people tended to stay in their jobs to keep their health coverage, they were less likely to leave them and start their own businesses.
Conservative Refocus: Ipso facto, job pay-raises would also tend to keep people in their existing jobs making them far less likely to start their own jobs....So, in essence then, anything which an employer might do for the benefit of the employee in order to keep that employee , is creating less opportunity for job start-ups...
Er...right
Isn't this, once again, a lot like stating that "employers creating well-paying jobs actually impairs an employee's impetus to start his or her own job?" Even while we are currently hearing how not having to work for a business in order to get and keep health insurance allows someone a lot more time with their family
(Nevermind the fact of their having to live in a cardboard box, with their family, as a result because they have no job to support themselves...besides, one can tuck their children  in within an armslength away rather than having to go upstairs, and cardboard is easily obtainable and recyclable! Everybody wins!)
Dyan:  By reforming the individual and small-group insurance markets, Obamacare is intended to make the insurance offered there comparable to what large employers offer, giving people a legitimate alternative to employer-based coverage.
Conservative Refocus: Ah yes, and there is the crux of the thing.
Why continue to allow private businesses to help their employees and provide free benefits, when we can come up with a tremendously expensive, tax-payer funded subsidy program, which costs trillions, and which is  driven by forced mandates, which allows a much more beneficient government to take business'  place?
Well, my stars! Why didn't Marx think of that?...Oh, wait!
Dylan: They analyzed various scenarios to reach that conclusion: Do people who had access to insurance through their spouse create more businesses? Do people who turn 65 and enroll in Medicare found more companies than people who are a little younger than 65?
Conservative Refocus: What in the hell are these Progressives on?
Dude! People who turn 65 are mostly looking to retire after a lifetime of hard work, albeit most are not looking to go through the often heart-stopping, extraordinarily risky and stressful business of starting up a brand new enterprise.
There is no greater stress inducement that exists, while further noting that about half of all new businesses fail in the first year, or maybe you folks missed that course, in Alinsky economics 101...
[But, one must point out, has anyone noticed how these pitifully painful arguments seem to bounce all over the place, while simultaneously making little if any actual sense?]
Dylan: In both cases, they found that people without the alternatives -- those who couldn't obtain insurance through their spouse or couldn't enroll in Medicare -- were less likely to start their own business. That led to the following deduction:
Our estimates provide some evidence that "entrepreneurship lock" exists, which raises concerns that the bundling of health insurance and employment may create an inefficient level of business creation.
Conservative Refocus: Entrepreneurship lock? Seriously? Coming from the folks who bought us "You didn't build that, somebody else made that happen? Or my personal favorite "Belief in Capitalism is blind faith?"
Okay, we'll concede the point that people over 65 don't start businesses, but not because of entrepreneurship lock, you blasted fools, it's because starting a business requires enormous amounts of both risk, health, and energy, a thing which is not exactly synonymous with folks who find themselves at Medicare age.....and now, by the way, simply desire to spend more time on the shuffleboards of Florida, not that there's anything wrong with that mind you, in fact, those folks have ultimately earned their ultimate vacation.
Dylan: Not many people quit their jobs to start their own companies: about 3 percent, according to the study. But if they had that alternative means of obtaining health insurance, which Obamacare helps provide, up to 4 percent would, the report projected, which would equal a 33 percent increase in the number of people starting their own business.
Conservative Refocus: So, 3 percent of all folks start companies--and-- if they have health insurance,  that number would rise to 4 percent, a 33% increase, right Dylan?
So, on that same note and using the same reasoning, if we know that Obama discontinued the private health insurance of over 5% of the population, by mandate-- And--in as much as we assume that Dylan's report numbers are a fact, it would mean that Obama actually engineered a move which,  by Dylan's report numbers once again, has actually reduced job creation by over 165 percent, and by their insurance coverage having been cancelled,  if we use the study numbers.
Meaning 1 percentage point in increase or decrease is equal to about 33% of job creation or reduction.
Makes perfect sense.....Obama the job-slayer.
Dylan: When asked about what those findings meant for Obamacare, Susan Gates, senior economist at RAND and one of the study's authors, told TPM that the law should lead to more people creating a business.
"Our study would suggest that if people have access to an alternative form of health insurance that is closer to what they could get from an employer," she said, "that they're going to be more likely to make that leap. They're going to be more likely leave a wage-and-salary job to start their own business."
Conservative Refocus: The major catch being that sub-standard insurance, which is defined by high-out-of-pocket co-insurance costs, soaring deductibles, and horrid network access, is not at all synonymous with any employer healthcare plan, of the present day.
So, where does that leave us tomorrow?
February 9th, 2014
Posted by:
Barry Secrest
Published on February 9th, 2014 @ 03:21:54 pm , using 3010 words
Conservative Refocus
By Barry Secrest
It's happening tectonically, throughout the entire continental shelf of American politics.
The backlash towards the political left even now has reborn, as Obama has ultimately proved himself to be the long ago predicted Pied Piper of Establishment Progressives, leading to a long overdue inner-beltway exodus.  Indeed, no amount of skullduggery nor media leveraging should be able to separate the Socialist- Democrat party from its grand comeuppance coming in November.
Both US healthcare and finances, by election time, will lie increasingly tangled and bloodied if not mortally wounded, within the nettlesome briars of culpable blame. Unlike in previous legislative agendas which ostensibly affected only those it sought to aid, there can be no gradual improvement in the body politic of US healthcare, especially when the poison of excessive Liberalism finds its full circulatory purchase.
Much like an executioner's cocktail of impending doom, America's healthcare can now only worsen in both severity of cost and decimation of care, and there will be no secondary avenue of blame available for the liable, at least not this time around.
Of a certainty, this time as opposed to most others, it's profoundly different due to the fact that the overarching agenda sought only to serve its own selfish ideological aims-- but even worse--by the use of an element that most Americans find sacrosanct and inalienable even unto natural law, that being eviscerated individual health plans by edict with impaired economic prosperity served as the missing but so-ordered affectation.
Upheaval
However, the upheaval doesn't stop there, but rather the cracks within the mantle of establishment US politics also stretch deeply if not inevitably into the foundation of the Republican cabal as well.  The formerly useful idiots of a trusting voter-party have now come full-circle outstripping by leaps, if not bounds, if not even leagues, those of their own elected leadership. This phenomena can increasingly be seen in the prevailing imperious postures of both the Democrat party and its own GOP commiserators, each to its own and undeniably towards their formerly loyal opposition.
The game, as they say, is now up and the sight is not pretty at all--especially for an America now soaked within the ichor of dually elected leadership default, almost as a  sacrifice to the demi-Gods of Statism. The lies of the political left's overall impetus will inevitably pound hard into its own Leftist membership, as the low-information supporters will also gain a wide array of experience into the laws of unintended voter consequence and meaningfully.
Which brings us to one of the heralds of obtusivity, demagogic pundit Michael Gerson.  He, who unlike most GOP opinionists, seems rarely admired from within his own subset, but grudgingly adored by the nominally opposed mainstream media....he begins:
Gerson: A political backlash has commenced within the Republican Party against tea party and libertarian groups that have limited interest in securing Republican victories and majorities. Elected leaders, party officials and business groups have begun pushing back against self-destructive legislative strategies and unelectable primary candidates.
CR:  Here, Gerson spouts nonsensical establishment Republicanisms like a Saudi gusher.
The backlash is occurring, alright, but it should be seen only as the omni-desperate ploy that it is from the party-control stalwarts from within, that being those whose consistency in failure is only rivaled by their obstinate establishment vacuousness.
The limited interest exhibited by true Conservatives, which Gerson speaks of, is but a powerful electorate symptom that the Republican Party leadership has mostly lost its way. What good is a Republican majority if it's led by Democrat-lites," Gerson?  But then also, which "unelectables" does Gerson have in mind?
Might he be referring to Conservatively disavowed John McCain (for President) or might Gerson have in mind, Mitt Romney (for President), who, by the way, actually lost the 3 million Conservative votes which could have won the last major election for the GOP?
Both of those, by the way, were the moderated selections of a repetitively cannibalizing GOP leadership.
It becomes even more fascinating when any major Republican candidate loses, the establishment GOP will typically leap into action tossing the unusable candidate into a crumpled and tangled heap of losing candidates and then redesignate them as either Conservative non-electables or Tea Party Whacko-birds, even after having dutifully funded them....neat trick.
Gerson: But the GOP's political reaction often concedes a great deal of ideological ground to anti-government populism - what its advocates describe as "constitutionalism." Our national recovery, in this view, depends on returning to the severely constrained governing vision of the Founding Fathers, as embodied in the Constitution.
Many Republicans now seem to be saying: Yes, this is the conservative ideal, but it is just not practical to implement at the moment. This cedes too much. In a new essay in National Affairs, "A Conservative Vision of Government," Pete Wehner and I argue that the identification of constitutionalism with an anti-government ideology is not only politically toxic; it is historically and philosophically mistaken.
CR:  Not true, once again, but this time in even bolder spades.
Gerson, it should be pointed out has never, ever, liked the Tea Party nor has he been a indefatigable fan of the US Constitution. Indeed, there are some few Liberals who would actually agree with certain aspects of the Tea Party's goals, at least more than so-called Republican-Gerson.  First up, of the establishment Republican lies which are also, by the way, borrowed from the Obama regime , is the one about the  Tea Party's being anti-government.
The Tea Party, and by default true Conservatism, is not at all anti-government; au contraire, the Tea Party's heroes, it can easily be pointed out, all hail from our founding governmental Fathers. Benjamin Franklin, Thomas Jefferson, George Washington, John Adams--all figure dominantly as the Tea Party's greatest heroes. Does Gerson not wonder why so many of our number show up in those oft establishment despised tri-foil hats?
So, Gerson's founding hero, in Alexander Hamilton, is an authoritarian banker incipiently opposed to libertarian Thomas Jefferson at each and every juncture...makes perfect sense in a very telling way.
Nor should it be lost on Gerson, with regard to the political Left's greatest heroes--  including "patriots"  such as Chi-Comm mass-murderer Mao Tse Tung, or Marxist revolutionary Che Guevera, or even collectivist extraordinaire Saul Alinsky, for Heaven's sake.
In fact, we, of the Tea Party, love our government as founded and as America's primary foundation for success, but we also understand what happens when government becomes far too big and excessively authoritative,  if not tyrannically unwieldy.
The worst of big oligarchic government, throughout human history, will use its various  officialdoms  as henchmen to attack the very things and the very people which tend to lend  a nation its mantle of greatness.  Meanwhile and as an example, let's look at the excessiveness of the NSA's domestic spying, or the President's actual bugging of the entire Associated Press building, or the attacks by those who control the IRS on those who loyally oppose such authoritarian excesses, as formerly described.
Further, let's not forget the government's takeover-by-proxy of the US healthcare system, additionally,  a massive debt that threatens our economy at $17 trillion dollars, and the withering train wreck which has unfolded from there. All of the things we initially warned America about have now but  largely come true, and in a scant five years while the GOP sits around navel-gazing with what is essentially a thumbs-up-its-rump approach to each of these exacerbative problems.
So, which one of us is right, Gerson, or has everything played out uncommonly well for the GOP at this point?
Gerson: It is not enough to praise America's Founders; it is necessary to listen to them. The Federalist Founders did not view government as a necessary evil. They referred to the "imbecility" of a weak federal government (in the form of the Articles of Confederation) compared to a relatively strong central government, which is what the Constitution actually created. Though they feared the concentration of too much power in one branch of government, they believed that good government was essential to promote what they called the "public good."
And they assumed that the content of the public good would shift over time. "Constitutions of civil government," argued Alexander Hamilton in Federalist No. 34, "are not to be framed upon a calculation of existing exigencies, but upon a combination of these with the probable exigencies of ages. . . . Nothing, therefore, can be more fallacious than to infer the extent of any power, proper to be lodged in the national government, from an estimate of its immediate necessities. There ought to be a CAPACITY to provide for future contingencies as they may happen."
CR:  As if someone in our government actually is listening to our founding fathers?
Seriously, Gerson?
"And the words fell from his pen as the manure from a horse, only the manure being of greater value since it can at least be used as nourishment for one's garden"
There can, at this point, be no active doubt, that our government has strayed obscenely, from the charters of freedom. The problem with folks like erstwhile Gerson is that sooner or later they often begin to believe that their shriveled-up-phallus of ideas will be regaled as mighty and potent, and perhaps they actually will to some, but only to those of the more diminutive subsets who can pleasurably receive and appreciate, such miniscule insertions.
Banker and Federal reserve precursor Hamilton, it should be noted, had nothing but problems with Declaration of Independence writer Thomas Jefferson, nor is Hamilton considered anywhere near the likes of the more familiar Tea Party's heroes. Ergo, since we are dragging out Founder quotations, let's try another:
"Government is not reason; it is not eloquent; it is force. Like fire, it is a dangerous servant and a fearful master." - George Washington
Sounds far too much like the father of our nation was of the Tea Party, does it not?  Further, most people don't actually think of Hamilton when they consider Founding Father heroics.  So, which hero do you prefer America?
Washington or Hamilton?
Gerson: In the tradition of the Federalist Founders, Abraham Lincoln believed the federal government should be capable of adjusting to changing circumstances and active in pursuit of national purposes. In his "Fragment on Government," Lincoln described a number of matters requiring the "combined action" of government, including "public roads and highways, public schools, charities, pauperism" and "providing for the helpless young and afflicted."
Conservatives naturally want to be seen as defenders of the Constitution. But "constitutional conservatives" need to recognize what both the Federalist Founders and Lincoln actually envisioned for the republic they respectively created and preserved. Far from being constrained by the political and economic arrangements of an 18th-century coastal, agrarian republic, the Founders fully expected the United States to spread across a continent, undergo economic and social change and emerge as a global actor. And they purposely designed a constitutional system that could accommodate such ambitions.
CR:  So, this time Gerson dredges up Lincoln, one of the first actual Republicans who as President also navigated and presided over this great nation through its lone Civil War--overseeing 1.5 million casualties and 620,000 deaths.
Granted, it may not be politically correct but I personally have often wondered how a President with such a horrid American death record, could somehow be seen as greatest.
Indeed, taken as a comparative measure of today's US population, that number would be over 6 million souls lost.
But Lincoln's legacy doesn't end there, for instance here are but a few grand feats of Liberty which Lincoln stunningly achieved:
Lincoln suspended Habeus Corpus.
Lincoln "detained" Maryland's entire legislature, thereby blocking a vote on state secession.
Lincoln  sent troops to occupy Kentucky, also in an attempt to block a vote on secession.
Lincoln later expanded martial law to all states
Under martial law, the President became the law, and in effect, a dictator.
Lincoln actually sought to deport the freed black slaves out of the US and into various colonies because he did not feel they belonged to life within America.
No wonder Lincoln often surfaces as one of Obama's greatest American Heroes.....
All of the liberty eviscerating atrocities aside, could peace and an end to slavery not have been achieved, without that terrible war, or is that a question which should never perhaps be considered? Aside from that particularly heretical point, most individuals should not logically doubt that Lincoln, also, had in mind a vast array of government involvements into pretty much every activity under the sun partaken by its sovereign citizens.
Further, Gerson's assertions seem to point to a mindset that fails to consider or perhaps forgets the fact that the Constitution has been nominally relegated to executive toilet paper status and throughout the vaunted halls of government, at least at this particular point and back in the modern day.
The question it would seem, in this, the nadir of supposed enlightenment, belongs not to the Constitution's flexibility, but rather to its ultimate loss as the principle compass of the Republic's Rule of Law, or lack therein as the case may be.
Gerson: This is not to argue that the Founders would be happy with the current size and role of government. But, after protecting a variety of essential civil liberties, they placed such matters mainly in the realm of democratic self-government. They made it procedurally difficult for majorities to prevail. But they placed few limits on the public policies that durable majorities might adopt in the future - leaving "a capacity to provide for future contingencies."
CR:  Did you note the strategic placement of the two "Buts" within the above paragraph?
"The Founders would not be happy with the current size and role of government "But," and "they made it procedurally difficult for majorities to prevail, But"--it would seem that the "Buts" have the floor with regard to Gerson's incipient gratuities regarding anti-Constitutional behavior.
Gerson: In our time, durable majorities have endorsed the existence of Social Security and Medicare. These roles of government were not envisioned by the Founders. But they do not violate a principle of our system nor run counter to the prescient mind-set of the Founders. People are free to argue for and against such programs. But this debate can't be trumped or short-circuited by simplistic and legalistic appeals to the Constitution as a purely limiting document.
CR: Nevermind the fact that both Social Security and Medicare now find themselves at the very heart of an increasingly extreme US unfunded liability problem. Duly noted, as well, that the rise of Medicare (and let's not forget Medicaid) has proliferated the annual increases in private premiums due to the cost-shifting of healthcare expenditures into the private sector --which is primarily due to what has become inarguably  morose reimbursement ratios from the government to the actual providers.
Oh, and why do we have an unfunded liability problem? Easy:  Because the government has been spending the funds which were allocated to a highly secure lockbox with a very large hole in the bottom. Indeed, "we have met the enemy and it is us," in other words.
Gerson: The broad purposes of the modern state - promoting equal opportunity, providing for the poor and elderly - are valid within our constitutional order. But these roles are often carried out in antiquated, failing systems. The conservative challenge is to accept a commitment to the public good while providing a distinctly conservative vision of effective, modest, modern government.
CR: According to whom with regard to the broad purpose of the modern state?
The Broad purpose of the modern state should be no different than when it was initially founded, however, it is certainly not as a forced charitable organization attending to the poor and the elderly, nor should it be the guarantor of an equality which can never humanely exist on this earth-- those auspices would be more in line with the broader purpose of a modern collectivist state within the throes of its ultimate demise.
Most Americans would submit that a broader purpose to the modern state should go something like the following:
"In order to form a more perfect Union the modern state should establish Justice, insure domestic Tranquility, provide for the common defense, promote the general welfare and secure the Blessings of Liberty to ourselves and our descendants' Posterity"
Gerson, it would seem, has taken both his and many others' of the slightly political right into the heretical ideology of statist government as propitiated towards secular revisionism.  Expounding on the ideas of Republicanism by applying the stunted lip service of  complete constitutional denial will not guarantee any of Gerson's egalitarian goals.
Indeed, Gerson speaks the language of one who waits patiently by the vat as the Kool-Aid is being stirred into potency.
Gerson concludes by stating:
"A shift in mind-set is first required among conservatives: thinking of government as a precious national institution in need of care and reform. This would honor the Founders. The real Founders."
A precious national institution, like an innocent little fuzzy kitten, Gerson, seriously man?
No Republican in his right mind would view government in such a profoundly ignorant way, quite frankly. Gerson is nothing if not a heretic to his own cause, whatever on earth that might be, it should be noted at this point.
What if, just for a bit of black humor, we  adjusted Gerson's assertions a tittle or so, and watch what happens:
"A shift in mind-set is first required among the establishment: thinking of the US Constitution and the citizens it serves, as a precious national institution in need of care and affirmation. This would honor the Founders. The real Founders."
Now, ladies and gentlemen, which of these paragraphs would seem more in concert with the true intent of the Founders?
You see, the Founders entire reason for  establishing a just and balanced government was to take every precaution possible so as to keep the US government from becoming the very thing it has now become, and therein lies the fatal flaw with Gerson's ridiculously pitiful assertions, and certainly the greater establishment's mindset as a whole.
The greater good of government was never before,  nor is it now, the ultimate goal.