Hegemony State: The President's Struggle Against Capitalism
May 16th, 2011
Posted by:
Barry Secrest
Published on May 16th, 2011 @ 08:03:53 pm , using 2736 words
Conservative Refocus
Barry Secrest
When President Obama recently appeared at the Texas Border town of El Paso, he immediately made it painfully clear to all Americans that disingenuous Liberal sophistry will undoubtedly reign supreme for the looming 2012 elections. Obama's remarks lit up yet another Texas firestorm, in this storied frontier town,  when he defended his efforts at 'border insecurity' against Republican attacks with this ridiculous comment:
"Yet they remain unsatisfied, Maybe they'll need a moat, maybe they want alligators in the moat"
The beyond ludicrous statements by Obama only highlighted the Presidents stunning lack of zoological knowledge. Virtually everyone knows that the American Crocodile (crocodylus acutus) would be a far more suitable species, due to it's aggressiveness, than the sanguine American alligator for successful implementation of a border moat patrolled by non-partisan, reptilian carnivores. However, Obama, sarcasm or no, is getting cluelessly warmer with regard to unconventional solutions for America's growing border control problems.
Oh, but the President didn't stop there...
Obama went on to remark that the border fence was 'nearly completed' when in fact only about 5% of the border fence has actually been built. Perhaps the President has secretly embarked on building a remarkably high-tech invisible fence that few can see, and even fewer know about, since his administration is, indeed, the 'most transparent' of all administrations in history. The state of Arizona has initiated a fund drive, by the way, in order to actually build Obama's 'nearly completed' unbuilt, invisible fence.
A Lamentable Distemper
As a result of Obama's self-intoxicated western excursion, the people of the border states were so powerfully moved by the President's eloquent words and studious populism that a petition campaign was freshly launched. The petition seeks for the Government to redress the people's  grievances at the President's simplistically mocking a very serious border problem. The petition states in part:
"It is with great wonderment and sadness that we listened to your May 10 speech on immigration issues. All of the joking about moats and alligators cut residents of Portal, AZ, to the core as we sheltered with friends or at a Red Cross evacuation site, to survive a terrible fire that still threatens our lives and property, as well as our ecotourism-based economy."
With the border residents' rejection of the President and the President's recent 'redstate rejection' of Texas disaster aid for fires that have engulfed hundreds of thousands of acres, the President has only intensified a stymied distemper that the nation increasingly feels towards its stilted leader.
However, to this we can only exclaim, once again, "Bravo, Bravo Mr. President!"
Your remarkable insensitivity can only be surpassed by an even more lamentable reliability at being totally out of touch with both the American people in general and American history, in particular. But this out-of-touch mentality, Ladies and Gentleman, is but a symptom of an epidemic that has viraled out into the inner-beltway and stubbornly refuses to be dislodged from American Governing sensibilities, as we move from the Executive Branch to the US Senate for even more leadership sponsored unreality.
American Excess, Don't Be Born Without It
It was a potent exchange between a Liberal high-ranking Bureaucrat and an oil company executive, the former arguing against America's energy future and the latter arguing in support of it. The Liberal Senator from West Virginia bluntly responded to the executive's earlier salient rejoinder by imperiously declaring "lovely statement, but do you understand how out of touch that is?"
Ironically, the gazillionaire Senator with the cardboard cutout, buzz-bejeweled-quote was none other than oil tycoon heir Jay Rockefeller, a man who could not possibly know or even remotely understand the plight of hundreds of thousands of business people and certainly not the hundreds of millions of increasingly diminished citizens that he presides over, not to mention his humble coal-mining constituency. Rockefeller's ignominious response could only deepen the deep-seated resentment against himself-- as a man who could easily be marginalized as the poster child for being totally out of touch with virtually everything.
Being one of the relative few gentleman in America euphemistically born with silver spoons spontaneously emerging from each splendid orifice, Rockefeller should have been savvy enough to stay out of this particular arena of discourse, but alas, elitism is as elitism does.  So, what was it that induced the Senator's remarkably naive response? The answer, as it turns out, will most likely be one of the defining principles as the 2012 elections draw nigh.
The oilman, Chevron CEO John Watson, was being preached to by Rockefeller during a Senate hearing for the oil company's dastardly practice of advantaging energy exploration tax breaks that the Senate itself had years earlier approved. Rockefeller, during his discourse, suggested that the oil companies must be part of a "shared sacrifice" from the American people. Watson's response to the Senator spoke to the bellwether of American exceptionalism when he stated:
" I don't think Americans want shared sacrifice, I think they want shared prosperity"
This particular statement spoke volumes, while Rockefeller's response of 'being out of touch' spoke even greater volumes. It has seemingly become as if the left-half of the nation now embraces a glass half-empty approach, while the right-half prefers the quasi-antiqued glass half-full approach to America's troubles.  Even more ironically, Rockefeller's own brand of personal sacrifice would most likely center around rather tragically having to drive the Maybach into town rather than being chauffeured by the Lincoln Limo on any given night, or summering in the Hamptons versus taking that dreadfully wearying Paris summer break hiatus.
But an even deeper irony on display, was the fact that Rockefeller's criminal dujour being Chevron, represented none other than the Oil Company that had bequeathed Rockefeller's millions, and most likely his Senate position as well, in the first place. You see, Standard Oil Company, founded in 1870 by John D. Rockefeller, was to eventually become Chevron Oil Company of which Jay Rockefeller was aiming the full thrust of his wet-noodle like sarcasm in floppy earnest.  So Rockefeller, in a daunting display of miasmatic hypocrisy, was criticizing and belittling the modern-day version of his great grandfather's company that had ultimately put him into his lofty position in the first place. One simply cannot make this stuff up...
On Sacrifice
However, as it  regards the US economy, the powers of the left have been disingenuously pitching out all sorts of sayings and rejoinders speaking to the necessity of sacrifice, while at the same time, offering up essentially no sacrifices of their own. This led us to wonder exactly what might the Liberals be meaning when they so often utter the need of American sacrifice, while so often passing the plate instead of filling it?
In January of 2009, Obama stated that "fixing our economy will require sacrifice and scaling back some of my campaign promises." On April 6th, 2011 Obama stated " Any plan to reduce America's deficit must reflect American values of fairness and shared sacrifice." On November 4th, 2008 during Obama's victory speech, he stated the following:
"It cannot happen without you, a new spirit of service, a new spirit of sacrifice"
Lots of freebies presidentially directed to be thrown in by the people, eh? Unfortunately, when we look at the original meaning of sacrifice, we are reminded of what the Liberals in Government are redistributively aiming at:
Sacrifice is defined in Merriam Websters as "an act of offering to a deity something precious, especially; the killing of a victim on an alter
Indeed, would be our wary response.
The actual meaning of the word takes on a whole new significance when we view it within the terms of what many our Government seems to demand. The question begged then becomes "who is the victim and who is the deity?"
The second and third definitions of Obama/Rockefeller/Liberal branded sacrifice gets even better:
2. Something offered in sacrifice; 3. Destruction of surrender of something for something else
My, my, now isn't that fascinating? The destruction of our Republic, perhaps even its business infrastructure, for a newly iterated Socialist society ? Almost as if in response, the fourth definition answers my query:
4: Loss
So there you have it. Our terms in defining sacrifice are not at all the same when viewed from what the Progressives in Government seem to demand. Point in fact, are we not already sacrificing enormously as private individuals within our increasingly regulated if not increasingly morose redistributive economy?
On Taxes
But when we keep hearing our leftward leaders bringing up the term sacrifice, what else might they mean? Taxes come to mind in this case most especially. The Progressives would have us sacrifice even more of our diminishing returns, in the form of a tax sacrifice, than most Americans can already afford. Our Government spending is now akin to feeding the ravenous and quickly coalescing collectivistic state, even as it spews out ever more more waste at an astoundingly quickening pace.
So, if the Democrats increasingly use the term sacrifice-- then what is a tax--a lesser sacrifice maybe?  Tax is defined by Webster, in the noun form, as:  " A charge, usually of money, imposed by authority on persons or property for public purposes 2:  A sum levied on members of an organization usually to defray expenses 3:  A heavy demand"
So, the noun form of tax resembles a sacrifice in its ultimate end but for public uses rather than that of a Messiah's or rather, a Deity's  usage, but what about the verb form of tax?
Tax (verb) to assess or determine judicially the amount of costs in a court action 2: To levy a tax on 3:  (obsolete) to enter a name on a list 4: charge, accuse 5: to make onerous or rigorous demands on
Indeed, so, since we simply love to decode the actual Liberal Democrats secret meanings by super-defining the  words which they love to continually enunciate interchangeably, what does the definition of tax included with the definition of sacrifice look like, to our stalwart collectivists?
Tax/ Sacrifice as super-defined by Liberal Democrats:
An act of offering, determined judicially or assessed, as imposed by authority on persons being a charge of money for the offering of something precious, often for an undescribed deity, especially the killing of something or the offering of a victim on an alter in return for something else, to include the destruction of something of value  to be used for public purposes, often a heavy demand utilized with a charge or an accusation and often used to defray expenses, despite being of an onerous or rigorous demand ultimately resulting in... Loss
Oh! I think we have it now....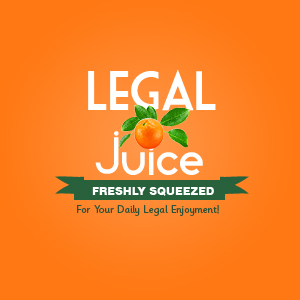 On Profit
But, where do taxes and or sacrifices actually come from? In other words--what does the government end up taxing when a tax is paid by an individual or business? Well, the Government cannot tax what one has already expensed, at least not informally, so where does the actual tax when it is converted to revenue come from? Well, here is where it gets quite lovely indeed, and here also is where the Liberals and a large number of Democrats reasoning breaks down into unintelligible gibberish.
Before a tax can be ostensibly collected, one must have something left over after subtracting expenses from income.  So, that which you have left after paying all of your expenses is where your tax comes from and what is that leftover called ?
Profit!
Yes indeed, some might refer to anything left after expenses as savings but the Government and business actually refers to this segment of leftover income as profit. Profit is defined by Merriam Webster as the following:
1: A valuable return or gain
2:  The excess of returns over expenditures, of the excess of the selling price of goods over their costs
3: the net income usually for a given period of time
So, whatever either individuals or businesses have leftover after they pay all of their expenses is, once again, profit. Now, where does the government, when it taxes both business and individuals, revenue come from? Profit. And what happens when profits, be they either individuals or businesses, go down? Less in taxes or less in revenues to the government. So, what happens when revenues to the Government go down? Sacrifice is the ostensible answer and this is where the Liberal Democrats, heaven help us all, are coming from these days.
American Business: Proudly Underwriting US Socialism
The fact that most paycheck taxes are collected directly from the employer, along with the charges to run Medicare, medicaid and the Social security program, allows the Treasury to collect its taxes before expenses, which works superlatively for free-wheeling Government spenders. But, we have all heard the attacks leveled on industry big and small by the Liberal Democrats as well as the attacks on private industry, profit and capitalism by the President.
However, what they always fail to tell the American public, is that exactly one half of the United State's Medicare, Medicaid and Social Security programs are paid for by American Business directly!
Now, to many , this particular bit of less than common knowledge results in a cacophony of head-scratching. You mean you didn't know this? It's a fact. Every employer is required to deduct from an employee's paycheck a charge of just about 6%, at present, for the Government's Social Programs. Each business is also then required to pay a charge of almost 8%, at present for every dollar paid to employees in America to the Government. So, your employer, if you still have one, in effect is required to match more than every dollar that every American pays into the system by his or her own dollar of supposed profit. This, therefore means, that American business pays exactly one half of America's entire socialized medical and retirement system from profit and this has been going on since the advent of these programs incepted in the 1960's. Still think profit is a dirty word?
Now here is the really fascinating part of all of this. If one were to enter a search string for Obama's attack on profit in Google, one would see a result of more than 25 million articles dealing directly with this subject;
Obama stated in January of 2009:
"there will be time for them to make profits, there will be time for them to get bonuses, now is not that time"
Obama said this in April of 2010:
"By avoiding some of the overhead that gets eaten up at private health companies by profits and excessive costs and executive salaries, the public insurance option could provide a good deal for consumers, and would also keep pressure on private insurers to keep their policies affordable and treat their customers better . . ."
Obama said this about oil companies on 4/27/11:
"They're Making enough profit"
So, the question then becomes, how can the leader of the free world whose vast array of programs and outlays which directly depend upon the the largess of profit, attack the idea of profit itself? Is not that a self-defeating loop? The answer is a resounding yes, in a nutshell.
A Denial Of History: The Great Unbeliever
The President does not actually believe in that which is most central to the core of profit, that being Capitalism itself.  Since we have established profit as being central to the goal of raising revenue the one final component which should be defined is Capitalism itself.
Capitalism is defined in Merriam Webster as follows:
An economic system characterized by private or corporate ownership of capital goods, by investment that is determined by private decision, and by prices, production and the distribution of goods that are determined mainly by a free market.
The President on Capitalism stated the following:
" Belief in Capitalism is Blind Faith, this philosophy of letting people fend for themselves has failed" ~President Barack Obama, October 2010
Now,  if you have ever wondered why the American economic system is faltering so mightily, you have just been granted an answer. The leader of the free world has definitely been waging a soft-war on both Capitalism and a profit based economy even while verbalizing a series of non-existent efforts to both support and improve that same economy.
Remember, listen not so much to what they say, but rather watch what they do and when they do it.  The struggle between Free Market Capitalism and Obama's Hegemony state is real and it is the chief reason for America's continually sputtering economy.
When government's penultimate goal is to fund everyone and everything,  there will eventually be none left to fund government
Permalink