Born of "A Version": The Conservative Refocus Week in Review for June 10
June 10th, 2012
Posted by:
Barry Secrest
Published on June 10th, 2012 @ 10:41:58 pm , using 3174 words
Conservative Refocus
Barry Secrest
We began this past week wondering, "Could El Magnifico  possibly have a worse week than the preceding week?" Our answer wasn't long in coming. On Tuesday, June the 5th, Wisconsin voters went to the polls in order to finally communicate what has been a looming question mark to Conservatism as a whole in America, that being:
Is the US on the same track as Greece and Euro-Socialism, or will we leave Utopianism behind and focus on political reality in the form of economic and fiscal sanity?
The question was, in fact, answered with Governor Walker's resounding Republican victory by easy margin over Tom Barrett, who had also run against Walker in the 2010 election. In fact, Walker actually beat his opponent by an even greater margin this time around than last.  However, the formulaic media weeping and gnashing of teeth, after Walker's victory, quickly began in earnest in the form of  a Liberal boiler-plate of denial, as the Left began to dismiss the Conservative victory as meaningless, even while the entire week earlier had seen story after story detailing the Axis Press fervor in making the Wisconsin recall a precursor to the 2012 Presidential election.
This then led us to wonder about why exit poll after exit poll, which had seemed to indicate nothing if not a dead heat for the election, even in the last several days leading up to the recall. In fact, below, we decided to spotlight a considerable number of news outlets cluelessly indicating a tie in Wisconsin, only a few hours prior to Walker's win. These story headers were gathered via the web that same night, utilizing  just a few search terms. Oh, and by the way, to those media sites who won this rather dubious contest, congratulations are in order for each of  the winners, while you will please further note that you're in fine company with none other than "Al Jazeera" itself.
Enjoy that......
CNN says exit polls show Wisconsin recall election tied
Awww, ain't that just the sweetest thing you ever did see?
The story went on to note that, as of this writing, more than 150 million women were missing in China alone, as in either murdered or aborted in the womb, due to sex-selection or gendercide (which would roughly equal the current population of women in America). Therefore, at this point we wonder, where might the NOW supporters fall on this particular question, or should we even bother to ask? You know it's getting really bad in America when a Right-Wing southern man finds himself defending women in the womb against the apparently feminists' aim of gendercide abortion, for Heaven's sake.
But as our wounded attention peered away from this grisly horror story in defending unborn female infants, we quickly found ourselves in yet another skirmish defending the flag itself, generally, and our National Anthem, specifically.   It seems that on a recent radio show,  Liberal Pundit and spin-weenie, Bill Press, being in dour need of Leftist adoration, decided to trash the National anthem as being stupid and needing of eradication, I kid you not.  Below is yet another painful clip of things you really hate hearing, courtesy of Liberaldom's detritus:
So, the National Anthem is "stupid," Bill Press?
Given all of the problems both the US and the world face, this particular garden variety Liberal Brainiac is worried about the Star-Spangled Banner?
Yes, indeed, it's the truth; the man non-thinks "enough" about this non-problem that he has actually undertaken to publically flog himself in order to eradicate the US anthem from the planet. In fact, he calls it a " major cause of mine" to have it eradicated, ergo proving the fact that dear old Dad never did teach a younger Press the true and essential difference between fame and infamy, alas.
But then Press actually goes even further when he states that he wants to "get rid of the Star-Spangled Banner," which prompted some to wonder, is he saying the flag itself, also?
Maybe.
Wouldn't surprise me, in fact, the man has probably burned his share of American flags based upon the Liberal tripe that periodically drops from his mouth like manure from an ass. When Press maintained that he was not being un-patriotic, we immediately began to wonder what patriotism might actually mean to him?
Bill Press
Press, as a news pundit, then stated that the song, our national Anthem, was monumentally unsingable, to which we would helpfully suggest that perhaps the  national anthem of Russia might be much more to his liking. Once again, this would not surprise us one iota.
Here are a few more quotes from Press regarding the National Anthem:
"It's an abomination"
"Home of the brave, are we the only ones that are brave on the planet? Only brave people live here!" (laughing)
"it's so stupid"
"I'm embarrassed"
So are we Bill, so are we.....but not about the National Anthem.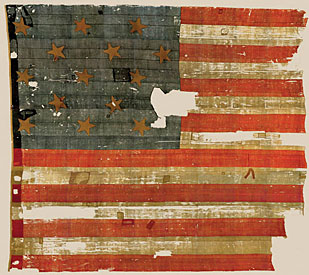 In fact, when you read the full story concerning the song, and who Francis Scott Keys was, and what he was doing when he wrote it, you might understand the song a little better, Press; not that it would make any true difference in retrospect. But the anti-Americanism clearly associated with the Liberals would see yet another front open up regarding Obama's past, which we have written on extensively. In an article written by Stanly Kurtz in National Review, our many contentions on Obama's Marxist past were notably verified. In the article, Kurtz lays out the details surrounding Obama's having joined "The New Party" in 1996, only to be repeatedly buried by the ever obedient media and Obama's disciples.  The following is just some of what Kurtz  had to say:
The documents reveal that the New Party's central aim was to move the United States steadily closer to European social democracy, a goal that Mitt Romney has also attributed to Obama. New Party leaders disdained mainstream Democrats, considering them tools of business, and promised instead to create a partnership between elected officials and local community organizations, with the goal of socializing the American economy to an unprecedented degree.

The party's official "statement of principles," which candidates seeking endorsement from the Chicago chapter were asked to support, called for a "peaceful revolution" and included redistributive proposals substantially to the left of the Democratic party.
It's a granted that many of us already knew these facts, at least in part, but 2012, if nothing else, will most likely prove to be Obama's year of coming out, and in more ways than one, it would seem.  In fact, Obama's DOJ, since the beginning of 2011, has become increasingly embroiled within its own apparent lies and mishandlings in general, but then there is the Fast and Furious guns scheme, which appears to be at endstage with regard to its percolating out into the American populace.
The unconventional wisdom suggests that the entire episode was originated and planned intricately by the Department of Justice, which has, somehow, denied all knowledge of the gun campaign that has been linked to numerous gun-killings, to include US border agent Brian Terry, while one of the chiefs to the gun running project actually pleaded the Fifth in order to avoid testifying.
Rep. Darrell Issa, who is conducting the House investigation, has been stone-walled repeatedly by Holder in his efforts to procure and display the evidence behind the entire escapade, while Holder continually plays a game of cat and mouse in his seeming efforts to defer the truth.
The latest evidence goes back to 2010 when the DOJ authorized a series of Federal wiretaps in conjunction with Fast and Furious, which is well before Holder had indicated that he had any knowledge that the federal campaign was taking place. In fact, Holder has been caught, time after time, in a tangled web that will eventually prove he is withholding evidence which proves that the DOJ was complicit, from the top down, in the campaign to alienate the 2nd amendment rights of US gun owners.
In fact, the unconventional wisdom further states that the entire Fast and Furious operation was engineered to create firearm disfavor among the American people, so that gun controls could more easily be brought to bear by the Obama administration.
The entire scenario envisioned that the guns being used against Americans, retraced back to their unoriginal source--being American gun dealers--would then be operative in creating political hay for the limitation of guns in the US ala Obamacare's mis-stated intent of somehow saving money. But as each fact comes forward, the Commission and the entire nation are beginning to see columns of proliferating smoke that will indicate a raging fire with regard to DOJ duplicity.
While you will see few stories in the mainstream media regarding this story, rest assured, the details moving to the forefront will outline an undeniable connection as to who originated the scheme and what it initially hoped to accomplish in the forum of public perception and gun control.
Fortunately for America, several brave agents came forward and outed the singular impetus of the program's goals by publically calling attention to Obama's illicit campaign against firearms. But the ultimate question will have to be, "can Holder continue to hold out until after November 2012?" Well, based on what we've seen with the Obama birth certificate, anything's possible, at least at this point. Which brings us to this bit of zany entertainment.
Below is the certification from the State of Hawaii to the State of Arizona proving beyond the shadow of any possible doubt, whatsoever, that Obama was born in in Hawaii.....in a manger, under a coconut tree, with farm animals  mewling all about, while angels sang and a star twinkled joyfully directly overhead.....Ok, now everyone all at once!
The Certification....
Now, don't you feel better? No? Well then try this one on for size, but take two aspirins first. You see, below is the official DNC certification for Obama's nomination for the Presidency, which must be delivered to each state for ballot insertion, however, there is one very simple problem. The following certification was never delivered to the states.
Instead, it was the below document which was actually delivered to each state. Now compare the wording of both documents very carefully:
Do you see the difference? If not, or if you would like to understand the facts better, please click on this link. Meanwhile, we are still awaiting our friends in the media in order to explain this better. However, move over Global Warming Cultists, we now have a new cult, which essentially states that from a cross-section of a mere 268 people out of about 315 million, if you have had a religious experience, then the cognitive portion of your brain is significantly decreased.
In essence, "if you're saved or born again,  then you must be stupid."
Now, I have a myriad array of questions for these so-called researchers in the form of "who, what, when and where," simply because logic would seem to dictate that, even in non-belief, a belief system actually exists, especially with what we've seen lately.
To get to the crux of the argument, there is no way one can draw any sort of conclusion on the basis of someone believing in a supreme being or "intelligent design," as opposed to not believing.  Far too many variables are at play and far too small a sampling, in the form of only 268 people, not to mention, who are these people and where did they come from, with a special nod to the control sample used in this research?
Point being that, as with global warming, the anti-relgious zealots go into a process expecting a scientifically arrived at outcome and, either consciously or unconsciously, end up with the expected result simply because their pending expectations quantified and impacted the end result. This phenomena is also known as "confirmation bias," and its proliferation, in the last score of years, has been daunting to say the least.
As with global warming, this is not science, it's anti-church zealotry, plain and simple; however, we might also consider looking at the funding source for this research.
Remember, today's researchers in academia and beyond are typically motivated by both politics and funding, rather than any form of true scientific research.
The article from "Healthy News," as written and posted by  Mary Elizabeth Dallas states the following, in part, in "Being Born Again Linked to more Brain Atrophy:
WEDNESDAY, May 25 (HealthDay News) -- Older adults who say they've had a life-changing religious experience are more likely to have a greater decrease in size of the hippocampus, the part of the brain critical to learning and memory, new research finds.

According to the study, people who said they were a "born-again" Protestant or Catholic, or conversely, those who had no religious affiliation, had more hippocampal shrinkage (or "atrophy") compared to people who identified themselves as Protestants, but not born-again.

In the study, researchers asked 268 people aged 58 to 84 about their religious affiliation, spiritual practices and life-changing religious experiences. Over the course of two to eight years, changes to the hippocampus were monitored using MRI scans.

"One interpretation of our finding -- that members of majority religious groups seem to have less atrophy compared with minority religious groups -- is that when you feel your beliefs and values are somewhat at odds with those of society as a whole, it may contribute to long-term stress that could have implications for the brain," Amy Owen, lead author of the study and a research associate at Duke University Medical Center, said in a Duke news release.

The study authors also suggested that life-changing religious experiences could challenge a person's established religious beliefs, triggering stress.

The researchers noted other factors related to hippocampal atrophy, such as age, depression or brain size, as well as other religious factors such as prayer or meditation, could not explain the study's findings.
If you would like more info, the U.S. National Institute of Neurological Disorders and Stroke provides details on brain atrophy; however, in the process, both they and the media will unerringly fail to focus on the mental acuity of people who can't seem to grasp even the simplest of concepts regarding fiscally sound spending policies or deficits.  Wonder where that study is?  Oh, perhaps they filed it under the "we don't do damaging studies on ideological pets of ours" file, which brings us to the final portion of our weekly incursion into madness.
Our Leftist friends over at Mashable were really yucking it up this week over several Romney Campaign gaffs. When they published an article making fun of Romney, they forgot one small detail which we were more than happy to provide to them:
Yeah, to you folks over at Mashable, ( Mitt Romney Campaign Makes Third Spelling Error In A Week) it is pretty bad when someone on Romney's tech staff screws up and spells "America" as "Amercia," which is clearly attributable to an individual with stunningly inaccurate fingers, who also fails to proof the end result.
But having the actual candidate himself, in Obama, slowly and deliberately enumerate an extraordinary ignorance, which runs so deep that he believes that America has 58 states?
Well,  now that's just priceless, especially when we consider that this particular candidate would not long thereafter become the President of those elusive 58 states.
Ironically, Hawaii, the President's purported home state was, in fact, the 50th and final state to be admitted to the Union in 1959.
However, they probably don't teach that particular bit of trivia in Indonesia....
Coming this Week from Barry Secrest at Conservative Refocus" Lies The Media Has Told You"
Permalink