A Diary of Dyspeptic Dysfunction: The Conservative Review of August 2012
August 28th, 2012
Posted by:
Barry Secrest
Published on August 28th, 2012 @ 11:23:38 pm , using 4290 words
Conservative Refocus
Barry Secrest
The month of August, politically, was quite telling and, at this writing, we're not even done yet.  However, just as Obama's mentor, Black Liberation Theologist Rev. Eugene Wright, will be singularly remembered for his rather broad denunciations of the US:
The August 2012 batch of American chickens are from a decidedly different clutch than the ones Rev. Wright was referring to. You see, Americans, over these hot days of August 2012, were treated to what we would euphemistically describe as a Progressive Coronal Mass Ejection, which saw the detritus of fatally flawed Liberal non-think literally straining the Progressives' protective shield that is America's Fourth Estate, our self-important media.
August 1-Revenge of the Super-Bitty
The beginning of the month saw a Mr. Adam Smith, who "was" the rather effeminate CFO of Vante, navigate his sedan into a Chick-Fil-A car line for a gratis cup of ice water.  However, he didn't really want a free cup of ice water on that fateful day of August 1st.  He had, in fact, made a fatefully short-sighted decision with the express purpose of vengefully bullying a very gracious female employee of the company for not "signing off "on gay marriage to his satisfaction.
The young lady was only doing her job at the drive-thru window when she was verbally assailed by Smith and bullied for having the audacity to work there, as seen in the YouTube video.
After the incident, Smith was hysterically jubilant and decided to post the video to YouTube to show off his bravo-male prowess.
Unfortunately for Smith, the video went viral, and here is what befell him after that in an unusual spate of poetic justice:
Vante of Tucson, AZ Regrets Actions of Former CFO




The following was the statement issued by Vante, Smith's employer:

Vante regrets the unfortunate events that transpired yesterday in Tucson between our former CFO/Treasurer Adam Smith and an employee at Chick-fil-A. Effective immediately, Mr. Smith is no longer an employee of our company.


Oops! By the way, Mr. Smith, we hear Chick-Fil-A might be hiring due to a massive and recent uptick in business, just in case you're looking to get right back into that ole' saddle.
Smith later posted an apologetic YouTube disclaimer that still somehow managed to vilify Chick-Fil-A for its holding of an opinion divergent from his own, and yet, the month of August would only get worse from there.
August 5th- Dreams from My Imam
Going largely unreported, Obama would quietly circle around the US Constitution on August the 5th and dramatically change American immigration law by decree, in allowing a path of amnesty for Illegal alien squatters without Congressional approval and against current US law.
The problems with Obama's 'illegal' plan are myriad and diverse, to include being severely unconstitutional. However, the one thing that Americans wanted, before anything is done by government with regard to the illegals, was for the border to be secured, and quite simply,  It Is Not.
Well, so much for bipartisanship.....as November rapidly approaches.
August 7th- Romney the Metastisizing Reaper
The 7 th would see Obama's Alinsky-style campaign switch into overdrive as Obama's Super-pac actually accused his opponent, Mitt Romney, of a woman's cancer death; no joke.
The video was a stunning tribute to Hollywood fiction at its best, as it would later turn out.
But, after everyone had viewed the video, the summary went something to this effect:  We were given to understand that Bain Capital's closing of a plant, which could not maintain viability, somehow caused this poor lady's cancer death due to the loss of a job. However, it was duly noted, also, that the Obama regime has been responsible for more than one million job losses since his inaugeration. However it doesn't even stop there, because thousands of small businesses have already opted to drop health insurance coverage due to Obamacare and unaffordability.
This same story 'could' be attributed to thousands of people, all across America, who have lost their jobs and, therefore, their health insurance, as a result of Obama's efforts to ' transform America,' nervermind those who have lost their homes and businesses.
But was the Romney story even close to being accurate?
The earlier story, from the Obama Super-Pac, laid full blame for the death of the video spokesman's wife, by cancer, at Romney's feet. Bain had closed down the steel mill, the health insurance was lost, forget COBRA laws, and the lady died of cancer as a result.
But that was the fiction.
The real truth, revealed by CNN on that same day, indicates that the steel mill had shut down years earlier, and this man's wife was diagnosed with cancer many years later. In fact, she had her own health insurance through her employer before she was actually diagnosed.
In other words, the lady's cancer was diagnosed AFTER she had left her job, where she had been fully insured, much later, due to an injury. Bain's steel mill had no bearing on the lady's death in any way, which proves that the Obama ad was a complete and totally fabricated lie, bearing no resemblance to the actual truth, much like Obama's entire presidency, quite frankly. The only surprising part of the story was the fact that CNN was the outlet which had uncharacteristically cracked the case.
The other side of this story was  how this particular human being, in the video, could use his wife's death, somehow, only for political gain.
This is what we're up against, here in America....
August 8th-Palin and 'Venus envy'
The Washington Posts', "She The People" writer, Diana Reese pretty much took issue with "everything" about Conservative Sarah Palin in her earlier visit to Missouri . Apparently, if one is "politically of the people" one cannot dress "like the people," was the overall sum of Ross' snarky feminist comments regarding Palin's familiar manner. Reese, who is, apparently, also a  stealth WaPo fashion editor, verbally dressed-down Palin's accessorizing , from her sunglasses all the way down to Sarah's shoes, like any proper feminazi elitist-snob would do.
I suppose it's a granted, after the mainstream media had used enough ink to fill Lake Michigan attacking Palin over these last four years, that any garden variety journalist, to include Reese,  still can't quite fathom how it is that Palin has reached super-celebrity status, especially when Reese states that Palin has reached  worldwide fame "somehow."
Then Reese tried to emphasize her superiority over former Governor Palin with a "groan" because Sarah, as she is often want to do, apparently said words which most typical Beltway Insider females would never say on the podium.
Um...H-E-L-L-O, Where in the world has this chick, Diana Reese, been anyway? Just getting back, perhaps, from an elongated alien abduction?
August 9th- Barry Hears a Boo!
The media was all over this one, like Harry Reid on a budget cut, when Obama began whining over Michelle's not getting paid for being first lady...yeah, no joke:
"...I wanna make sure that when she's working she is getting paid the same as men, I gotta say that First Ladies right now don't, even though that's a tough job!"~BH Obama
Indeed, Mr. President, one supposes that 16 vacations in three years on America's dime should easily be pay enough for the First Lady, should it not?
In fact, whatever happened to Obama's constant yammering over public service in favor of going to work for "some big corporation," anyway? Here, by the way,  is a listing of Michelle Obama's "not being paid like a man" exploits:
First compiled by The Washington Examiner:

-- President's Day 2012, Michelle and the girls go to Aspen to ski.
-- Christmas 2011, the first family goes to Hawaii for an extended vacation.
-- Summer 2011, the family visits Martha's Vineyard, Mass., for the annual beach break.
-- June 2011, the first lady, her mother and daughters travel to South Africa and Botswana.
-- President's Day 2011, the first lady and first daughters travel to Vail to ski.
-- Christmas 2010, the first family goes to Hawaii.
-- August 2010, post-BP oil spill beach trip to Panama City Beach, Fla.
-- August 2010, Obama travels to Chicago alone for a weekend 49th birthday bash (and fundraiser).
-- August 2010, the first lady and daughter Sasha travel to Spain for a mother-daughter vacation.
-- August 2010, the family spends summer vacation in Martha's Vineyard.
-- July 2010, the first family goes to Mount Desert Island, Maine.
-- May 2010, the first family takes a four-day trip to Chicago.
-- March 2010, first lady and daughters spend spring break in New York City.
-- Christmas 2009, the family goes to Hawaii for the winter break.
-- August 2009, everyone heads to Yellowstone National Park and the Grand Canyon for a short vacation.
-- August 2009, the first family takes its first vacation from the White House at Martha's Vineyard.
Amazingly, two of Michelle's vacations alone totalled over $ 800,000 "tax free" dollars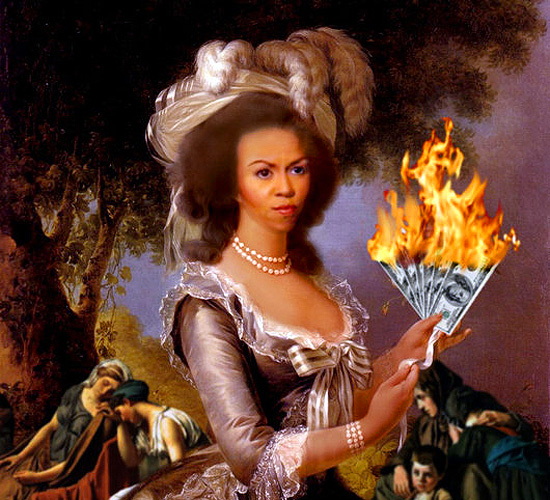 All of this, even while America burns in the fires of a debt severely out of control. So, just exactly how much is enough for El Magnifico? Either way, it's good 'work' if you can get it.....
August 1oth-"The American Bankruptcy and Bailout Non-Recovery Act?"
On the 10th, Obama apparently detoured off teleprompter, once again, to tell the American people that he wanted to emulate his GM success with 'every manufacturer in America.'
Yikes!
"Now I want to do the same thing with manufacturing jobs, not just in the auto industry, but in every industry."~BH Obama
So, in an effort to get this straight, Obama wants each American manufacturer to declare bankruptcy, then he wishes to step in and eliminate approximately one-half of all the manufacturers' dealers, laying off hundreds of thousands of workers, and then, during the bankruptcy proceedings, Obama wants to give the manufacturers to the Unions?
But it gets better...
He would then place all of the initial investors at the back of the line, disallowing trillions in investments to go back to the original risk-takers and Capitalists, while having a government stake in every company in America, with the Unions having a considerable stake in each company.
I think we get it: Just another link in Obama's Cloward-Piven chain.
No thanks, Mr. President. Indeed, this is exactly what happened with GM, which still hasn't paid back the billions that the company owes to American taxpayers.
August 12th-Pathological and Proud Of It.... Mostly
Obama's Deputy Campaign Manager, Stephanie Cutter, finally admitted to everyone what we all knew, that the Liberals' Obamacare Plan actually deletes over $ 700 Billion from our Seniors' Medicare coverage. Ironically,  the admission comes after the Democrats had continually terrified the populace for over one complete generation, that the Republicans would be the ones to do it:
However, after lying pathologically over many other issues, we were bewildered at Cutter's complete 180 turnabout, or maybe she simply missed that particular Democrat denial memo.
At any rate, perhaps she decided to turn over a new leaf....she is, in fact, about the first Liberal we've heard to actually admit to what the Democrats were trying to keep secret. Obama and the Dems slashed our seniors' Medicare coverage by $700 billion and then tried to blame Paul Ryan for it "by pushing granny over the cliff."
Ironically, Cutter is the same spokesperson who denied knowing the details behind the supposed victim, Soptic, in the 'Obama blames Romney' cancer ad that caused such an uproar. It was later found out that Cutter had been fully involved in distributing the Soptic propaganda, which has later proven to be completely false.
Conservatives simply love it when our opposition counterparts, the Progressives, hire operatives who consistently fail to recall their earlier lies. Oh, and thanks Stephanie. I had earlier remembered $500 billion in a mnemonic rounding-down exercise; I shall remember the full amount from now on--kudo's to you, my dear.
But you know what's really funny in all of this? Any lie that we could try to make up to counter the Libs' lies would pitifully pale in comparison to the terrible truths that the radical Liberals have subjected us to and then denied over these last three years.
The Obama campaign has proven beyond the shadow of a doubt that the truth about them is far stranger than any fiction we could possibly conceive.
August 14th-Obama's Unchained Malady- 'Joe Biden'
"Gonna Put Ya'll Back in Chains,"  Joe says to a predominantly Black audience in Virginia.
Jilted Joe must be getting a little desperate, or maybe he's just getting even for Obama's offering Hillary the VP slot.
Either way, Biden speaks of the Republicans unchaining Wall Street and the banks, which sounds kind of scary-- well--at least until you look at how miserable our economy has been performing.  However, the truth can often be found in opposite meanings, if one but listens closely.
What Vice-President Biden just admitted was that Obama and the Democrats have euphemistically chained the economic engines of the free world, that being America's Wall Street and the Banks. It's not a surprise to many of us, quite frankly; we knew it.
Then Biden went on to state to that "He [Romney] Gonna Put Ya'll Back in Chains," which was an obvious "southern Black vernacular" allusion to certain Obama constituents within the crowd.
However, the irony didn't escape many of us when we thoughtfully stopped to consider the fact that the Party of Lincoln and Martin Luther King, being the Republican Party, was the operative political power in freeing the slaves from their chains.
In fact, it was that "other party" who largely fought against Lincoln tooth and nail.
However, with Black unemployment at an historical high of over 14%, and with 1 million people on welfare and over 100 million on food stamps, it isn't the Republicans who are puttin' the chains on the American People, it's the party of Obama.
Make no mistake, the economic chains of despair, and ultimate dependence on the state, are no less rigid than those chains placed on men over 150 years ago.
A velveted chain and shackle is no less of a hindrance, despite the fact that it just feels a little more comfortable.
August 16th-The Dynamic Dufus Strikes agin'
So, Biden, this time, actually exhorts a crowd of Virginians that "we can win North Carolina."
Oh, my God, are we being invaded by the Commonwealth of Virginia? Sheez, talk about the swing state from hell.....well, at least it's not South Carolina....
All joking aside, Biden's apparently the type of guy who has to take a refresher course on how to chew food. This video was taken while he was delivering a speech in Virgina. Did you hear the Libs' confusion in the crowd when he said "North Carolina?"
At this point, many had to take out their driver's license in order to verify what state they lived in.
I mean, good heavens! I've heard liberals call him a "gaffe machine," but at this point he is "A Walking Gaff-droid" --last night he even forgot what century he's in.
Well, at least this guy's a poster child for "equal opportunity," based upon the fact that, even if you're dumb as a rock in America, you can still find yourself in the number two position of being Leader of the Free World. Well, at least if you're a card-carrying member in good standing of the Democratic Party.
Oh, wait, ID Cards are racist according to the Democratic Party...well, unless you plan on attending the DNC in Charlotte; can't get in there without an ID.
Bunch of racists!
How much you wanna bet Biden winds up in Charlottesville, Virginia on September 2nd? (With a very confused look on his face...)
August 17th- Obama's Unfunded Man-Date
Obama, in this interview, insists that neither he nor his campaign are trying to divide America, and perhaps even the word 'divide' is a bit 'inaccurate' for our purposes, at least in this case.
In fact, maybe Obama is simply trying to partition America into various sub-groupings in an effort to appeal to only those who largely agree with his Progressive mindset. For instance, regarding those of the same-sex persuasion, Obama did a complete 180 turn-about and decided to embrace their plight rather than to disagree with it, as he had for his initial three years. Gaining their love and acceptance, ironically while setting him at odds with the Black Social Conservatives who voted for Obama.
For the workers, which he touts as working again, Obama has embraced the Unions and sent them scads of cash in order to sweeten their relationship--which worked smashingly right up until the point that his Union funding slowed to a trickle in favor of his own campaign--causing the Unions to recently begin protesting the Democratic Party.
As for his energy efforts, we are all aware of both the solar energy debacles and the Federal government funding Obama placed into his now bankrupt energy companies, who then bundled much of the cash and sent it right back into Obama's coiffures, at a massive profit to both themselves and El Magnifico.
All because.... his campaign needed the funding.
And the Obama regime's 'fixing of the debt' has been one of their cardinal administration efforts, so much so, in fact, that he has fixed the debt at a whopping $16 trillion dollars and rising fast. When challenged on his promise to half the debt back in 2009 and 2010, Obama tells us "it was worse than he thought."
However, his campaign did, indeed, need the funding...but did his campaign need the funding , two years ago, even more than the debt needed fixing then, nevermind now? A silly question to be sure, all things being equal.
In retrospect, Obama may not be trying to divide the country so much as he is trying to completely demolish it in one massive "AA" concerted effort.
But, in order to do that, his campaign still needs to be funded....
August 18th-  Hollow Point Bullets for a Hollow Administration
In Mid-August we began learning of Massive government requisitions of hollow point bullets from agencies as diverse as the Social Security Administration to the National Weather Service. Odd? Nah, probably George Soros just purchased a bullet manufacturer or somethin'--nothing to see here....move along...
Also on the 18th was this gem of a quote from Down home Conservative Spitfire, Hank Williams, Jr at a concert in Iowa:
"We've got a Muslim president who hates farming, hates the military, hates the US, and we hate him!"
"The cheers that followed were loud and enthusiastic," according to the Des Moines Register...as well they should be.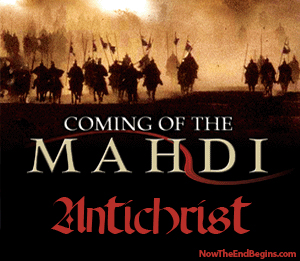 August 19th- Rise of the Anti-Christ
Here, stories began emerging about Dissident Christians being crucified right outside of Muslim Brotherhood Leader and Egyptian President Morsi's Government Mansion.
 But, in retrospect, do you remember what the clueless Obama administration stated of the Muslim Brotherhood?
On second thought, maybe they're more cunning than clueless... *Shiver*
August 20th-The Case of the Spitacular Troll
So, a Liberal Obama supporter clearly spits on a Romney fan at a lady's GOP political rally. But did you see this story in the media? Probably not, would be our guess.
But do you, perhaps, remember when a group of Tea Partiers were accused of spitting on black congressional members at the Capitol building? Remember all of the hoopla which peppered the mainstream media for days if not months?
No video proof was ever produced, despite a $ 100,000 reward offering from the late Breitbart, by the way. However, as you can see in the above video, the Romney protestor clearly spits on a woman's face, and for heaven's sake, you can even hear the lady doing it.
So, once again, where is the Mainstream Media on this outrageous conduct?
We checked all the major search engines for an entry on this story from the traditional media, other than Fox, and this is what we came up with.....
Also on the 19th was a stunning report from the AP, that we had been looking for in the Mainstream media and that has still gotten little, if any play.
You see, back in early August a report surfaced that an elderly nun had broken into a highly secure federal installation, the only one of its kind in the US, which stores weapons grade enriched uranium, you know, the stuff the Iranians havn't quite figured out how to make just yet.
It apparently took the MSM nearly a month to get the report out, form the inital incursion. Well, better late than never, as they say. But, has anyone actually pondered the whys of how a severe US security failure of epic significance can take second or even third seat to a wealthy Republican's tax returns?When we initially ran the report of the Federal installation incursion by an elderly nun in early August, few if any within the mainstream media, nor even the Right-wing media, seemingly took notice.
The problem? Highly enriched uranium is difficult to come by and is the essential 'holy grail ingredient' for every terrorist organization's nuclear bomb ambitions. In fact, it's what the Iranians are even now trying to achieve in completing their '12th Imam vision' of a destroyed Israel.
So, why the lag-time? For lack of a better analogy, it's the old "frog in boiling water" routine that has become our way of life, these days, in America; just turn it up slowly and they'll never notice.
August 20th-The Liberal's Hypocritic Oath on Fuel
Listen to the hypocritical Democrats, back during the Bush administration, when gas prices rose precipitously.
In the later information cycle, we were to eventually find that Obama actually wants higher gas prices, in the realm of $10 per gallon, in order to perpetrate his ridiculous pipedream of natural energy that has no current basis in reality. Obama's eventual presidential answer to his own earlier complaints voiced back during his days in the Senate?
Well, that's where it gets really interesting.
In the present day, Obama has:
Quashed numerous attempts to drill-baby-drill,
Installed a gulf moratorium that is still partially in place.
Quashed a pipeline from Canada, helping to free us from our Islamic oil dependence
Provided billions in loans to a Brazilian oil company for more exploration
Fomented lawsuits, here at home, against US producers
Sought increased regulation against fracking, which supplies our massively increasing natural gas reserves.
largely demolished the coal mining industry in West Virginia  and other areas with EPA regulation.
He was  held in contempt by a judge in Louisiana for evading an order to lift the moratorium in the gulf
With gasoline approaching the same levels that they were at their worst in Bush's term,  the media and Obama have been largely quiet, with many of them ironically now stating that the President has no control over fuel prices. Obama, in fact, is not really worried about America's fuel prices, just as he is not really interested in America's success.
El Magnifico has other designs for America.
Also on the 20th was the word that 800 lb health insurance gorilla Aetna, absorbed yet another smaller regional health provider called Coventry healthcare.
A $7.3 billion dollar 'Obamacare rooted' transaction that promises to fatally reduce competition, once again, in the already flagging health insurance industry. These incremental reductions will eventually leave America with only a few "too big to fail companies," which, ironically, was one of the reasons for the 2008 US financial system meltdown as it regards the banks, supposedly "required" to be rescued because they were "too big to fail."
Go figure.
August 22nd - And You Call This Global Warming?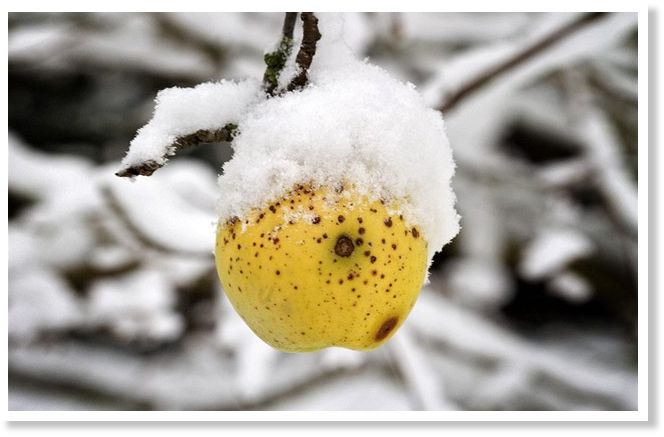 The Charlotte Observer reported that North Carolina's mountain farmers may have lost 80 percent of the apple crop, a loss of about $24 million to the state due to unseasonable cold temperatures. However, it wasn't just in North Carolina. The Observers indicated the following:
Many states had big apple losses including NC, New York, Michigan and even Washington State. Crops in Pennsylvania, Virginia and SC weren't hit as hard.
which then led us to this story:
Global Warming Update: Environmental Reconstruction Reveals Earth's Two Millennia Cooling Trend »
Yes Indeed, my friends, the truth eventually comes out, and in spades. Truthfully, the Progressives are beyond relentless at finding any microtrend, such as a solar-activity cycle and then turning it into the next authoritarian-money-bomb-cataclysm, and the global warming hoax is a prime example.
The story basically points out that submerged two millenium-old tree-rings tell the real and true tale of a climate that is in an overall cooling trend according to the
Johannes Gutenberg University in Germany.
August 24th- A Perfect Liberal Storm Redux (almost)
You could hear the gleeful pitch in virtually every story in the media, as it regarded the possible entanglement of tropical storm Isaac and the Republican Convention. Liberal nut-job Dana Milbank even ascribed the tropical storm's track, targeting Tampa in his opinion piece, as
God's vengeance on Republicans.
And those comments by Milbank were after he made fun of several Right-Wing personalities for essentially doing the very same thing.  But the one thing to consider from all of this?
Isaac's prior track may actually mark the first time that a sitting President and his ideological minions actually hoped that a hurricane might indeed strike a large US city, rather than prayerfully hoping that it would not. The storm would eventually make landfall nearly 700 hundred miles away, New Orleans of all places.
August 28th-The Suicide Of The Democratic Party in America
How timely of the Democrats! A prior article of mine on
Islamic Civilization Jihad
fit in quote perfectly with the news that the DNC Convention in Charlotte would mark perhaps the first time a US Convention would be signatured by a religious kick-off with the Liberals'  hearty or at least aquiescent approval.
You know, the Progressives,  who ideologically despise the Catholics, Baptists, Presbyterians, Jews and virtually every other western religion,  have finally decided to embrace their ideological cell mates. None other than our 9/11 co-authors, the Islamists, of all people, in a grand "Jumah" prayer session.
Interesting, it is, however, that after numerous attacks by Obama on the Christian Faith, the defacto head of the Democratic Party is now holding a Muslim Prayer Festival to kick off the Democratic National Convention.....convincing us all of his devout Christianity?
Truth is stranger than fiction, and this takes the cake, my friends. But, doesn't that just bring a tear to your sore, beleagured eyes?
Like it or not, this is where we are in America, in August of 2012.
Permalink