July 23rd, 2011
Posted by:
Barry Secrest
Published on July 23rd, 2011 @ 10:47:12 am , using 872 words
"You Can't have it both ways Bernie"
Conservative Refocus
By Barry Refocus
Senator Bernie Sanders (D)Vermont, An avowed Socialists and populist has provided us with a rather keen teachable moment. Sanders, upon learning from the Fed audit, that over $ 16 trillion was provided to shore up banks the world over, was aghast as are we. But then Sanders goes on to criticize "Socialism for the rich and rugged --and individualism for everyone else." Our point here being that in a nation, if not a world, that has de-evolved into Socialism, this sort of crony-captalism and elite club favoritism has always ruled the day throughout collectivism's history. The leadership will always knee-jerk react to its members of the elite club and will no longer be directed by a people's Congress. Which is precisely what has happened in this case.
But, we would go one step further in pointing out that the reason for America's ongoing massive deficits has an astounding component of favoritism involved, which caters to a specific subset of individuals. These specific individuals are seeing redistributed income that they have done nothing to actually earn, beyond taking breath, come flowing into their homes and personal coiffures, while the rest of us toil in a cloud of building anger.
Once Socialism takes a firm grip on society, it becomes impossible to separate corporate cronyism from a social justice  derived effort at redistribution. The oligarchy will then steer funding and credits from the Government to these corporate elites and bottom-feeding couch potatoes creating a loop of wealth stolen from the people and then blithely given to those of both greater wealth and no wealth while crowding out the actual producers being a broad but dwindling middle class.
This, once again, is precisely what we have been seeing as jobless numbers go up and working American's struggles worsen.  Below is Sanders article from his website:
The first top-to-bottom audit of the Federal Reserve uncovered eye-popping new details about how the U.S. provided a whopping $16 trillion in secret loans to bail out American and foreign banks and businesses during the worst economic crisis since the Great Depression. An amendment by Sen. Bernie Sanders to the Wall Street reform law passed one year ago this week directed the Government Accountability Office to conduct the study. "As a result of this audit, we now know that the Federal Reserve provided more than $16 trillion in total financial assistance to some of the largest financial institutions and corporations in the United States and throughout the world," said Sanders. "This is a clear case of socialism for the rich and rugged, you're-on-your-own individualism for everyone else."
Among the investigation's key findings is that the Fed unilaterally provided trillions of dollars in financial assistance to foreign banks and corporations from South Korea to Scotland, according to the GAO report. "No agency of the United States government should be allowed to bailout a foreign bank or corporation without the direct approval of Congress and the president," Sanders said.
The non-partisan, investigative arm of Congress also determined that the Fed lacks a comprehensive system to deal with conflicts of interest, despite the serious potential for abuse.  In fact, according to the report, the Fed provided conflict of interest waivers to employees and private contractors so they could keep investments in the same financial institutions and corporations that were given emergency loans.
For example, the CEO of JP Morgan Chase served on the New York Fed's board of directors at the same time that his bank received more than $390 billion in financial assistance from the Fed.  Moreover, JP Morgan Chase served as one of the clearing banks for the Fed's emergency lending programs.
In another disturbing finding, the GAO said that on Sept. 19, 2008, William Dudley, who is now the New York Fed president, was granted a waiver to let him keep investments in AIG and General Electric at the same time AIG and GE were given bailout funds.  One reason the Fed did not make Dudley sell his holdings, according to the audit, was that it might have created the appearance of a conflict of interest.
To Sanders, the conclusion is simple. "No one who works for a firm receiving direct financial assistance from the Fed should be allowed to sit on the Fed's board of directors or be employed by the Fed," he said.
The investigation also revealed that the Fed outsourced most of its emergency lending programs to private contractors, many of which also were recipients of extremely low-interest and then-secret loans.
The Fed outsourced virtually all of the operations of their emergency lending programs to private contractors like JP Morgan Chase, Morgan Stanley, and Wells Fargo.  The same firms also received trillions of dollars in Fed loans at near-zero interest rates. Altogether some two-thirds of the contracts that the Fed awarded to manage its emergency lending programs were no-bid contracts. Morgan Stanley was given the largest no-bid contract worth $108.4 million to help manage the Fed bailout of AIG.
A more detailed GAO investigation into potential conflicts of interest at the Fed is due on Oct. 18, but Sanders said one thing already is abundantly clear. "The Federal Reserve must be reformed to serve the needs of working families, not just CEOs on Wall Street."
To read the GAO report, click here.
July 21st, 2011
Posted by:
Barry Secrest
Published on July 21st, 2011 @ 06:19:08 pm , using 687 words
Conservative Refocus
By Barry Secrest
The rumor mill went into overdrive today, causing the stockmarket indices to surge on the news that a deal had been reached between various leaders inside the beltway. One NY Times report insisted that a tentative deal had been reached with an "insignificant increase" in tax revenues. Another report from the Politico stated that the debt ceiling would be increased and their would be cuts of over $ 3 trillion dollars over the next 10 years with no increased revenues which essentially means less than nothing. Soon began another rumor which stated that Speaker Boehner had scheduled a meeting early the following morning with House Republicans, which would normally mean that some form of agreement, in principle, may have been reached.
All the while, millions of people were tuning into Rush's show to find out what was actually happening. As Limbaugh recounted all of the various rumors afloat, it soon became obvious that no one could say for sure what was actually happening. Even Rep. Eric Cantor emailed the show to let Rush know that he had not agreed to anything. As Rush continued to offer guesses as to what may have been afoot, none other than Speaker John Boehner finally called in to let the titular head of the Republican party, being Rush Limbaugh according to the Democrats and a number of others, know what was happening along with millions of now irritated listeners.
In the conversation with Rush, Boehner immediately indicated that "there is absolutely no deal, whatsover." Rush interrupted the Speaker and pointedly asked him, once again, if perhaps there was a deal in private-- prompting the Speaker to confirm once again that "no deal had been reached."  The Speaker did speak to possible fallback options in play if the House's recent Cut, Cap and Balance bill were rejected by the Senate, since neither the Senate nor the President have any plans on the table. Rush then made the point that it would appear that the Democrats are making the Republicans compromise with themselves in the absence of any competing plan by the Democrats.
Boehner responded that he felt as if allowing the Nations credit rating to fall, not doing anything about the debt, and allowing interest rates to rise would be irresponsible. Boehner also maintained that the Republicans have looked at any number of contingency plans in case the Cut, Cap and Balance plan fails to be passed, however, none were very appetizing.
While Rush and a number of other Conservatives have argued that the current revenue stream would be enough to forestall any default on the debt, other Republicans and virtually most of the Democrats have apocalyptically warned that the functioning of the Government, along with the servicing of the debt, would be near to impossible as things currently stand budget-wise. In that vein Rush then popped the penultimate question to the Speaker as to whether or not the Government would default without an increase in the debt ceiling. Boehner responded that "we're getting into uncharted territory, one that could wreak great havoc on the nation" and went on to indicate that he did not feel that it was necessary to get into "that unknown zone and take the chance." the Speaker went on to note that the President has refused to put any plan on the table and that it was obviously driving the Speaker "up a wall."
Rush later pointed out to the Speaker that Obama's hopes were seemingly pinned to the possibility that Boehner would cave in to the Democrats wishes, thereby ensuring the President's re-election victory. To that, Speaker Boehner indicated " If you do the right things for the right reasons, good things will happen."
So, why the flurry of activity from several supposed reputable sources? Anyone's guess would be the answer, however, it would be wise to consider the possibility of a trial ballon being floated by a number of "interested parties" to ascertain what any possible public reaction might be.
More on this when it becomes available.
Related at Conservative Refocus
 Of Demagogues And Decepticons: America's Other Transformers »
Epic Fail: Cloward-Piven and Obama's Engineered Destruction of America's Economy

July 14th, 2011
Posted by:
Barry Secrest
Published on July 14th, 2011 @ 06:06:33 pm , using 728 words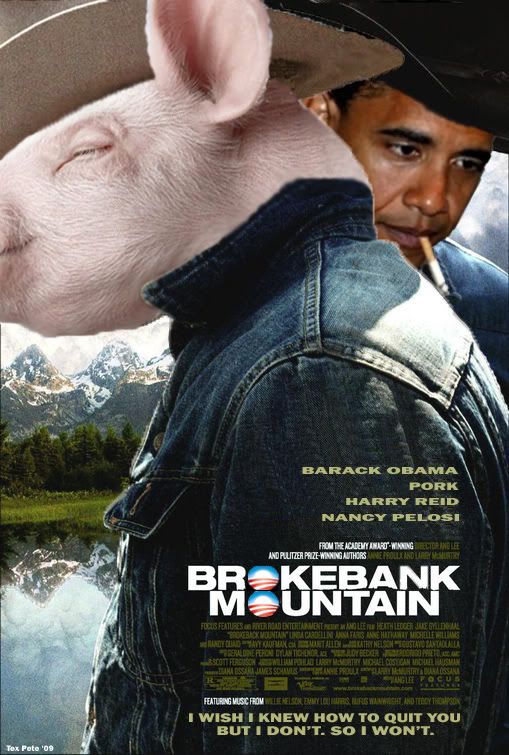 Conservative Refocus
By Barry Secrest
When President Obama forcibly stated to Rep. Cantor "Don't call my bluff" I was struck by the fact that Obama would admit to everyone that the entire debt debacle was nothing more or less than a bluff.
The second thing that struck me was the fact that few in the media have actually acknowledged that Obama's entire stance is but a bluff. In fact, the media seemed more interested in "oohing and aahing" over the President's loss of control, than anything else.
What am I talking about, many might ask? Simple, a bluff is defined as the following:
"To mislead or deceive"
So, then the President has admitted, when he calls his stance "a bluff,"  in trying to deceive the American people, right? Now, many may yet be unconvinced so let's look at the second definition:
"To impress, deter or intimidate by a false display of arrogance" or confidence"
Words do indeed mean something ladies and gentlemen and should not be discounted, so now that we know that the President is actually bluffing what should the Republicans do? In partial answer to that question, let's look at what the Democrats are doing, below is the memo being broadcast by the DSCC Chairman:
 Don't call my bluff.

These were the strong words President Obama had for Eric Cantor, leader of the Congressional "Hell No" Caucus. These Republicans are so bent on destroying the president, they're willing to create an economic meltdown to try to tie it on the Democrats.

The president and Democrats are holding strong against this obstinacy, but in no time, the GOP will go on the attack. If a debt ceiling deal is not reached, they will spend millions blaming Democrats. And we will need to fight back against every single lie.

Right now, Karl Rove's special-interest funded group is on the air with a $7 million ad buy. The election might be next year, but the fight is happening NOW.

Many of you have told me your desire that we go after the Republicans on this as strongly as possible. So I've created an Emergency Media Campaign, designed to defend the defenders of Medicare and Social Security and end the political careers of as many Republicans as possible. 

We are holding strong. But we need your backing. Can you chip in $5 for this Emergency Media Campaign and help us raise $200,000 by next Friday?

We're protecting our ideology here. Democrats believe that a great nation protects those who can't protect themselves. We believe in helping the elderly, the poor and the sick. Republicans will attack us for it and try to take it away.

I say "hell no." Say it with me.

Sincerely,

Guy Cecil
 So there you are, as the Democrats continue to posture over what is ultimately a losing proposition, they will beg for money, as if they don't actually have enough already, while turning the debt debacle into a political campaign. You may also note that the Democrats in the paragraph directly above admit that they are protecting their ideology. The question should then be "what ideology?" The Cloward-Piven spend the US into failure  ideology? It's working.
 The simple answer as to what the Republicans should do is just that; simple. Keep telling the American people the truth, this is not about ideology, its about our country's mis-managed finances. The Republicans should take everything back off the table but for one thing and that's whatever it is that the Democrats want, in this case, it's raising the Debt ceiling. so that they can spend even more. The Republican's stance should be "Fine, show us your cuts and how much over no more than a three year period or less--oh, and make the cuts equal to the debt ceiling increase." If the Democrats don't want to cut then reply "we'll take an Obamacare repeal."
Finally, don't be afraid to walk away, the Democrats and Obama put us into this mess and we can force them to back us out of this mess. It's that simple.
The American people have cut their spending and their use of debt and so should their Government.
The spending must be reduced before anyone even looks at the prospect of tax increases, if at all. Perhaps the Democrats just don't really care so much about the welfare of the country, rather being more interested in placing the entire country on welfare.
They are almost there.