October 29th, 2012
Posted by:
Barry Secrest
Published on October 29th, 2012 @ 06:12:27 pm , using 466 words
The Examiner/Conservative Refocus
Barry Secrest
In a recent News article spattered across the front pages of two of the largest dailys in the southeast, both the Raleigh News and Observer and the Charlotte Observer published a scathing criticism which sought to punishingly crucify one of the nation's most respected Evangelists in its history.
The Reverend Billy Graham, long a sought after fixture for virtually every US President since Dwight D. Eisenhour, found both himself and his missionary son Franklin, at the center of the McClatchy News targeting reticle, especially after running pricey advertisements at their own organization's expense, in the Wall Street Journal, USA Today and one of McClatchy's own, The Charlotte Observer.
But, what horrendous act did the highly respected 94 year-old Southern Baptist Preacher and his son perpetrate in these ads? Did the Reverend Graham set off a firestorm of criticism in the mainstream media by coming out in support of President Obama? Or, did Graham call for a holy crusade against some unseen enemy, as the jihadists routinely do in the mideast and elsewhere, while being summarily dismissed by that same media?
What exactly was it that was so unrepentently offensive to the media about these particular ads?
In this day and time, the answer probably won't surprise you, however, the ads in and of themselves made no mention of any particular candidate nor political party. The ads simply implored voters to choose candidates who support biblical principles and religious freedom. Hardly unexpected, especially from two of America's leading evangelists, which would probably reflect the sentiments of most Americans, even those who might be more secular in nature, quite frankly.
However, in the highly critical news article referencing the advertisements, the following was stated of both Billy and Franklin Graham:
In confronting criticism,
"He (Franklin Graham) has commandeered the voice of aging evangelist Billy Graham and turned him into "a mouthpiece. "
A mouthpiece? It would seem that Billy Graham has long been a mouthpiece for Christianity as a whole, however, it's the second part of the quote which largely explains the angst of these two mainstream media mainstays:
A "Mouthpiece for the religious right," Franklin Graham said his father's entrance into a tightening presidential race was his own choice.
The Keywords setting the media off here being "for the religious right." The article goes on to cite three Graham "watchers" in providing its readers with a meaningful source for its left-wing angst:
"The Billy Graham we're seeing in this campaign is a constructed Billy Graham, constructed by his son," religion scholar Michael Hamilton said. "A constructed Graham is not necessarily a false Graham or a true Graham. It's the Graham Franklin wants us to see."
Iconic Billy Graham and Son Portrayed by Media as Shameless Partisans for Romney But With a Twist
October 29th, 2012
Posted by:
Barry Secrest
Published on October 29th, 2012 @ 06:07:36 pm , using 187 words
Conservative Refocus
Barry Secrest
When Obama kept stating "storm", many might have been wondering if it were the upcoming election storm or was it a hurricane in the Atlantic coming ashore?
The hype that has been associated with "Frankenstorm" or what others have called "The Perfect Storm II" has been overwhelming, as the media has gone absolutely nuts in tracking a storm that is currently several hundred miles out in the Atlantic.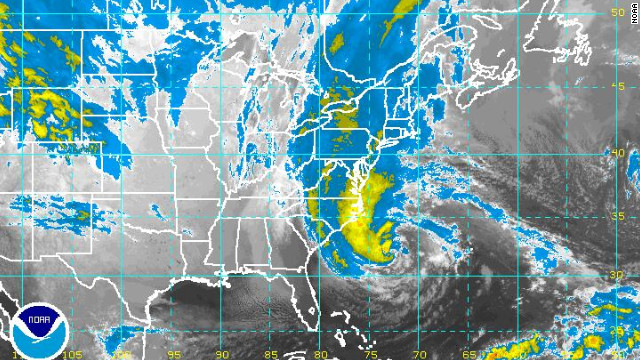 Maybe it will be as bad as they say, however, with the pre-game hysterics associated with this weather event, many others are probably beginning to note the constant attention to the storm that seems to be drowning out pretty much everything else.
Hype is normally just that, which brings us to the point that if the unremittant hype surrounding this maelstrom has been overdone, then we will see a certain backlash of disdain for future weather events they may portend a far greater hazard.
Too bad Obama didn't pay the same brand of attention to the Benghazi terrorist strike, or maybe we are all basing our storm assumptions, in this case, on a weather video.
September 2nd, 2012
Posted by:
Barry Secrest
Published on September 2nd, 2012 @ 05:20:56 pm , using 193 words
Conservative Refocus
Barry Secrest
This hysterical Lass acts as if there is absolutely no safety net in America, whatsover.
When, in point of fact, the extreme opposite is the truth that exists.
America has so very many safety nets in place, already, that the government landscape of programs would appear much like a vast spider web of cradle to the grave programs.
From welfare to food stamps, medicare to jobless benefits, college aid to even cell-phone aid, America has become nothing, if not a vast array of hard-to-navigate programs, where access is only limited by a grifter's extraordinarily gifted imagination.
Ronald Reagan put it best when he stated "The Best Social Program is a Job." which just so happens to be the venue of that particular man who this woman, Harris, probably voted into the Presidency, in the first place.
This man has offered up excuse after excuse while deflecting the actual responsibility for our quandary to some vague place located elsewhere in the temporal plains of the past, or the dread of our increasingly fatalistic future.
But never in the reality of where we are as a nation now, in this time.